Women Make
Change Happen!
Arizona List is a statewide network supporting pro-choice Democratic women running for office in Arizona.
Upcoming Events
See All Events
About Arizona List
Arizona List was founded in 2004 by a group of Arizona women determined to make significant change in their communities by electing more pro-choice, Democratic women. Arizona List is a powerful force in statewide politics due to it's well funded political action committee solely dedicated to electing women in Arizona.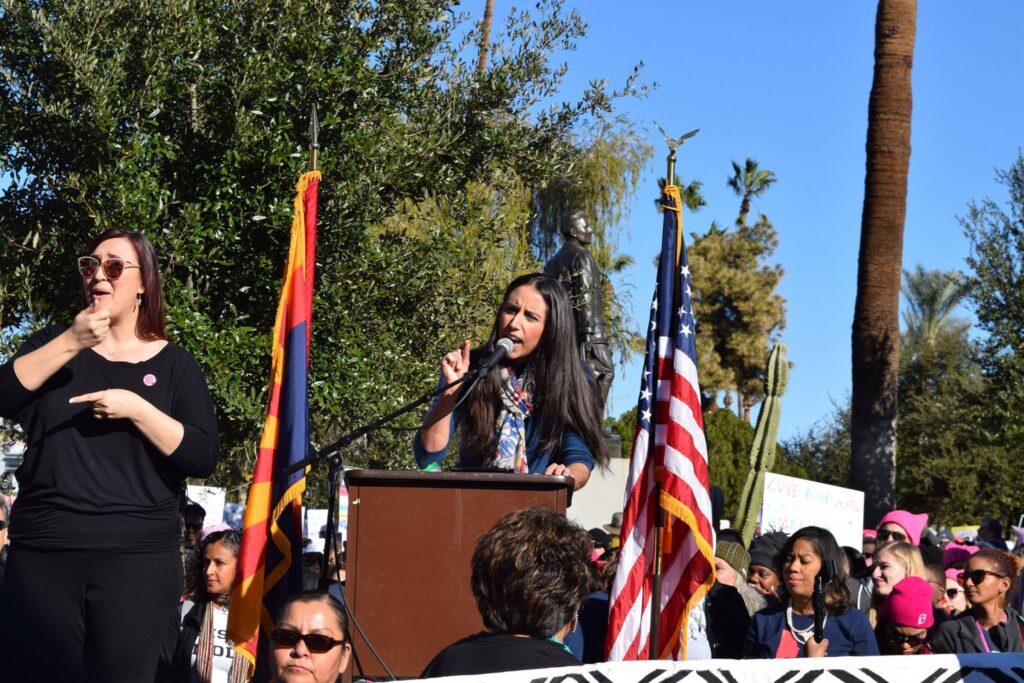 Become a Member
Join a community of Arizonans committed to electing pro-choice, Democratic women to school boards, city councils, county boards, the state legislature, and state-wide office.
Our Candidates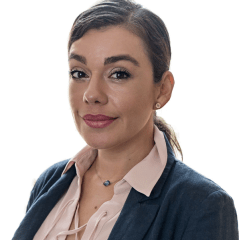 Patti Serrano is a lifelong Arizonan born of immigrant parents with a strong community upbringing. Throughout school, Patti was continually inspired by passionate Teachers, particularly one who exemplified a life of community building.
Christina has lived in Arizona for the past 12 years. Her passion for public education and thriving school districts stems from her experience as a community print journalist in Nevada and Arizona.
Stephanie Parra currently serves as Governing Board Member of Phoenix Union High School District, representing Ward 3. Parra has served Phoenix Union for over seven years, elevating the district's commitment to educational equity and excellence for all students.
Naketa is a fierce advocate and protector for those who have been underrepresented. Her approach to policy is rooted in the shared values of her community: education, health & wellbeing, jobs & economic opportunity, environment & sustainable future, civic engagement & leadership, fair and just equitable systems.
Fern Ward has been a Laveen resident since 1982 and is committed to making her community the best it can be. She currently serves on the Laveen Elementary School Governing Board, Laveen Fire Board, Maricopa County Board of Adjustment, Urban Farming Education Board, South Phoenix Laveen Chamber, Laveen Baseball League and several ad-hoc organizations and committees.
Tamara Floyd, born in Pomona California, moved to Phoenix Arizona in 1993, where she presently resides in the city of Goodyear for the past 20+ years.
Phoenix native Laura Pastor is a fifth-generation Arizonan. Her grandparents and great-grandparents worked in Eastern Arizona's mining communities, and both her parents began their careers as classroom teachers.
Alexis is the Mayor of the City of El Mirage where she was born and raised. As a proud fourth-generation El Mirage resident, Alexis is passionate about her community.
Cheryl Mango-Paget has been leading educational initiatives since 1989 and is running for the Coconino County Superintendent of Schools. For the past twelve years, Cheryl has worked for the Coconino County Education Service Agency as a Professional Development Coordinator and Associate Superintendent.
Alexandra Arboleda was elected in 2016 to serve on the Central Arizona Water Conservation District Board of Directors representing Maricopa County. She was chosen by her fellow board members to serve on the Executive Committee as Secretary of the Board and as Chairperson of the Central Arizona Groundwater Replenishment District and Underground Storage Committee.
Analise Ortiz is a Latina civil rights activist and a former journalist running to represent Maryvale and Glendale in the Arizona House of Representatives Legislative District 24.
Born in Guam, the daughter of an immigrant from the Caribbean French island Guadeloupe and a Navy Veteran, Natacha has lived in Phoenix since the age of 7.
Leezah is dedicated to improving LD22 for everyone, especially working families. She's a known and experienced community leader who's been featured in AZ Central and other outlets for her organizing and leadership efforts.
Consuelo Hernandez is on a mission to make things better for the people of Tucson and Pima County. After graduating with a degree in Global Health, Consuelo dedicated her career to mentoring at-risk youth and has spent the last decade fighting for education equity in Tucson and Pima County.
Stephanie Stahl Hamilton grew up in Northern Arizona. She is an ordained minister in the Presbyterian Church USA and serves as a Parish Associate at St. Mark's Presbyterian Church.
Kat Stratford is a single mom to a brilliant daughter and an extraordinary trans son. A twenty year resident of Tucson, Kat is an outspoken advocate for victims of violent crime, and has spent the last two years focused on policies that would help survivors of sexual and domestic violence.
Nancy Gutierrez has lived most of her life in Arizona. She attended NAU and earned a Bachelor of Science in Elementary Education with a math emphasis. She has lived all over Arizona including Phoenix, Sierra Vista, as a military spouse and teacher, and Tucson since 2007.
Representative Jennifer Pawlik is a native Arizonan with a background in education. She was an elementary school teacher for seventeen years, and now she teaches part-time in the teacher preparation program for Northern Arizona University at the Chandler-Gilbert Community College.
Patty Contreras is a native Arizonan; her family has been in Arizona for over 100 years. Originally from Somerton, near Yuma, she has lived in the Phoenix valley 40+ years and in Legislative District 12 over 30 years.
Stacey was born in the birthplace of democracy, Athens, Greece to a U.S. Military father and Greek mother. Coming from a family with a history of military service, she knew she wanted to serve her country and did so proudly as an electronic warfare Russian intelligence interceptor/analyst in the U.S. Army.
Athena was born in Arizona to a diverse working family and attended public schools with educators who cared deeply about their students.
Sarah Liguori grew up in Tucson and earned a degree in Economics and Business Administration from the University of Arizona.
In 2004, Jen was paralyzed in a random drive-by shooting, changing the trajectory of her life. Before the shooting, Jen was a successful businesswoman and family provider.
Laura Terech has lived in Arizona nearly all her life. She is a proud product of Arizona public schools, including both U of A and ASU.
Judy Schwiebert is a teacher, a community leader, and a mom with longstanding ties in her district. She taught for 27 years at Cactus and Greenway High Schools and co-founded Theater Works, a northwest valley community theater.
Raquel Terán is a mother, wife, community organizer and lifelong Arizonan. For the last fourteen years she has been a vocal and active community advocate.
Anna Hernandez is a progressive Democrat running for State Senate in Legislative District 24. She was born and raised in Phoenix, Arizona. While she never wanted to run for office, her family, like many families, has paid the cost of the intentional choices of politicians who put money and ego before people.
Rosanna Gabaldón is a dedicated public servant and an experienced legislator. She arrived in Sahuarita in 2004 and served on the Towns Parks and Recreation Commission, and Economic Development Commission.
Priya Sundareshan was born & raised in the LD18 district. She teaches natural resources law at the University of Arizona, and previously advocated for sustainable fisheries with the Environmental Defense Fund.
Representative Mitzi Epstein currently represents Legislative District 18. She has a professional background as a computer systems analyst and owns a small business.
For the past eleven years Lela Alston has represented LD 24 in the Arizona Legislature: she served eight years in the House and is now in her fourth year in the Senate, where she serves on the Appropriations, Finance, and Government committees.
Christine Marsh is a proud Phoenician, a graduate of Arizona public schools, and a current State Senator.
Jeanne Casteen is a parent, educator, and former school board president. As a middle school and high school teacher, Jeanne has seen firsthand how policies at the state level have created a two-tier education system that hurt entire communities.
Sandra was first elected to the Arizona Corporation Commission in 2008 on a platform of promoting solar energy in Arizona and as a fierce consumer advocate.
A Mesa native with British family roots that go back to Falcon Field during World War II, Duff is very active in the Mesa community. She spent six years on the Board of Directors of the i.d.e.a. Museum.
Jennifer was first elected to the South Tucson City Council at the age of 18, the youngest person to be elected to public office in Arizona.
City Councilmember Karen Watts is a Yuma native whose family presence in the Yuma community dates to the 1800's. She had the privilege to raise a family of her own here while having the opportunity to play an active role in serving her community.
An Arizona native, Becky won her first term on the Flagstaff City Council in 2020, earning the role of Vice Mayor as the top vote recipient. Becky currently directs northern Arizona organizing efforts for the statewide Stop Dark Money campaign.
Councilwoman Whitehead and her family came to Scottsdale in 1996 from San Diego for 'just six months', fell in love with everything Arizona and never went back.
Ginny chose Fountain Hills as her hometown in 1983. Born and raised in NY, she followed her parents, who had fallen in love with this desert community in the seventies.
Lauren Kuby, a two-term councilmember and former vice mayor of Tempe, is a long-time advocate for consumer, environmental, and worker protections. Lauren is a recognized national champion for climate action and cities as incubators of innovation. Veteran journalist Juan Gonzales featured Lauren in his book, Reclaiming Gotham, citing her as…
During her time as an Arizona Corporation Commissioner, Kris Mayes' leadership helped create tens of thousands of high-paying jobs, saved Arizona consumers tens of billions of dollars, and fought climate change by requiring utilities to produce more clean energy
Katie Hobbs Arizona Governor As the Senate Minority Leader, Katie Hobbs led the Arizona Democratic Caucus in their tough fight against extremist legislation that harms women, children and families. As Secretary of State, she has worked to make sure all Arizonans have access to the resources necessary to vote. As a…
Kathy Hoffman is Arizona's Superintendent of Public Instruction and is currently running for re-election. Superintendent Hoffman has spent her entire career working in public education, first as a preschool teacher and then as a speech-language pathologist. She began her career in the Vail School District in Southern Arizona before joining…
Jennifer Adams was elected to the Tempe City Council in 2018 after working for the City of Tempe as staff for 29 years, bringing useful experience as a former city employee to the council. She has been a champion for affordable housing, including neighborhoods in the decision making process, and…
Berdetta Hodge serves on the Tempe Union High School District Governing Board as the President. Berdetta is the East Valley NAACP Educational Coordinator. Berdetta also serves as the Co- treasure for the Booker T. Washington Child Development Center. She was the first African-American woman elected in the City of Tempe…
The numbers speak for themselves
1000+
Number of women candidates trained in Arizona.
$2m
Over $1 million dollars have been raised by Arizona List to support our candidates and work.
150+
Arizona List has worked to elect over 150 women in over 300 different elections.
100+
The number of interns mentored to support candidates and issues throughout Arizona.
"Arizona List supported my campaign from beginning to end. They provided professional advise, staff and volunteers. Their commitment to electing pro choice women was critical in my race."
Theresa UlmerAZ House of Reps
"Who out there is helping women candidates with fundraising, messaging, strategizing, speech prep, volunteer services, etc.? Arizona List! It takes a village. Join the movement and help elect women."
Paula AboudAZ House/Senate
"Arizona List was there every step of the way, from advice and support to sisterhood. Arizona List knows what it takes for women to win.Thank you for making me part of your winning circle."
Jen DuffMesa City Council
"There is a tradition among most Native peoples that when you are able to move forward, you put your hand back and you pull up your Sisters with you. That is what Arizona List does and I am always looking for other women to pull up."
Victoria SteeleSenate LD 9
News
Tweets
Facebook