BECOME A MEMBER
Arizona List is a statewide network supporting pro-choice Democratic women running for office in Arizona.
JOIN US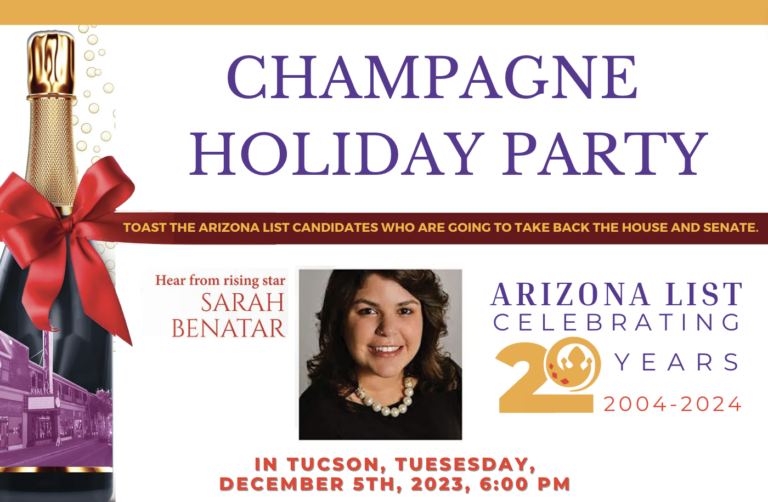 The youngest Latina elected countywide, Sarah has received national recognition for innovation and efficiency including testimony to the U.S. Congress.
Learn More
Arizona List was founded in 2004 by a group of Arizona women determined to make significant change in their communities by electing more pro-choice, Democratic women. Arizona List is a powerful force in statewide politics due to it's well funded political action committee solely dedicated to electing women in Arizona.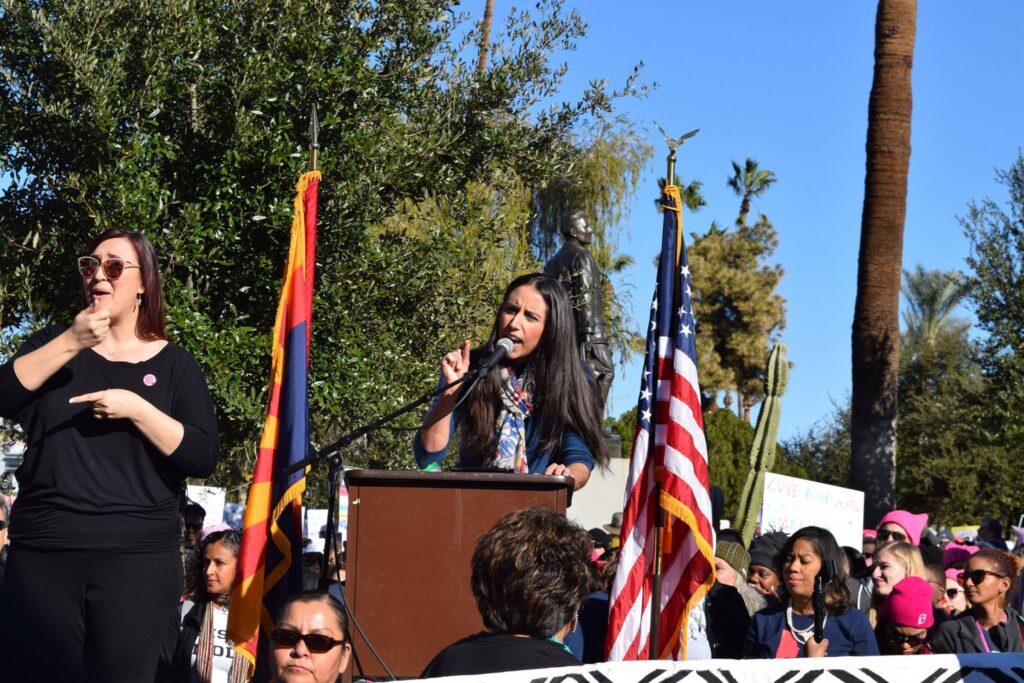 Join a community of Arizonans committed to electing pro-choice, Democratic women to school boards, city councils, county boards, the state legislature, and state-wide office.
The numbers speak for themselves
Number of women trained across Arizona.
Over $2 million dollars have been raised by Arizona List to support our candidates and work.
Arizona List has worked to elect over 160 women in over 300 different elections.
Interns mentored to support candidates and issues throughout Arizona.
"Arizona List supported my campaign from beginning to end. They provided professional advise, staff and volunteers. Their commitment to electing pro choice women was critical in my race."
Theresa Ulmer
AZ House of Reps
"Who out there is helping women candidates with fundraising, messaging, strategizing, speech prep, volunteer services, etc.? Arizona List! It takes a village. Join the movement and help elect women."
Paula Aboud
AZ House/Senate
"Arizona List was there every step of the way, from advice and support to sisterhood. Arizona List knows what it takes for women to win.Thank you for making me part of your winning circle."
Jen Duff
Mesa City Council
"There is a tradition among most Native peoples that when you are able to move forward, you put your hand back and you pull up your Sisters with you. That is what Arizona List does and I am always looking for other women to pull up."
Victoria Steele
Senate LD 9
As we celebrate Native American Heritage Month, we take pride in recognizing the contributions of our current and former Arizona
Read More
Updates from Phoenix Mayor Kate Gallego Tuesday was Election Day and Phoenicians showed up and showed out! We passed all
Read More