This article was originally published by Arizona's Family.
By AZFamily Digital News Staff and The Associated Press Published: Oct. 5, 2023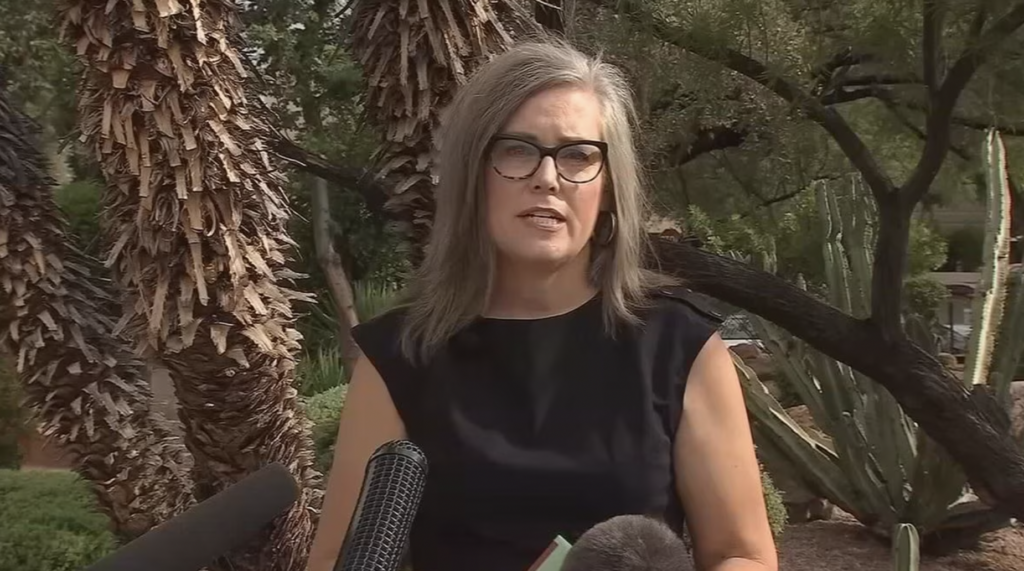 PHOENIX (3TV/CBS 5/AP) — Gov. Katie Hobbs has filed an amicus brief supporting Planned Parenthood Arizona in a case involving a pre-statehood law that bans nearly all abortions.
The brief was filed Wednesday in the Planned Parenthood v. Mayes case, which is pending review by the Arizona Supreme Court. In August, the high court decided it would review the Arizona Court of Appeals ruling that said doctors couldn't be charged for performing abortions in the first 15 weeks of pregnancy because other Arizona laws passed over the years allow them to perform the procedure.
"I made a promise to Arizonans that I would do everything in my power to protect reproductive freedom, and I'm working every day to follow through on that promise," Hobbs said in a prepared statement. "I will continue to fight relentlessly against out-of-touch extremists who want to jail doctors and end the right of Arizonans to make decisions about their own bodies and futures. Together, I know we can protect reproductive freedom and stop radicals from reinstating a total abortion ban."
The governor's brief argues that abortion access is "critical to the health, safety and wellbeing of Arizonans."
Abortions are currently allowed in Arizona in the first 15 weeks of pregnancy under a 2022 law. The 1864 law, however, imposes a near-total ban on abortions, providing no exceptions for rape or incest and allowing abortions only if a mother's life is in danger.
A court had blocked enforcement of the 1864 law shortly after the U.S. Supreme Court issued the 1973 Roe v. Wade decision guaranteeing a constitutional right to an abortion. In late December, the state Court of Appeals said it wasn't viewing the pre-statehood law in isolation of other statutes and concluded the state's laws make it clear only doctors are permitted to perform abortions. Non-doctors would still be subject to prosecution under the old law, the appeals court said.
Dr. Eric Hazelrigg, the medical director of anti-abortion counseling centers in metro Phoenix, had asked the Arizona Supreme Court to review the decision.