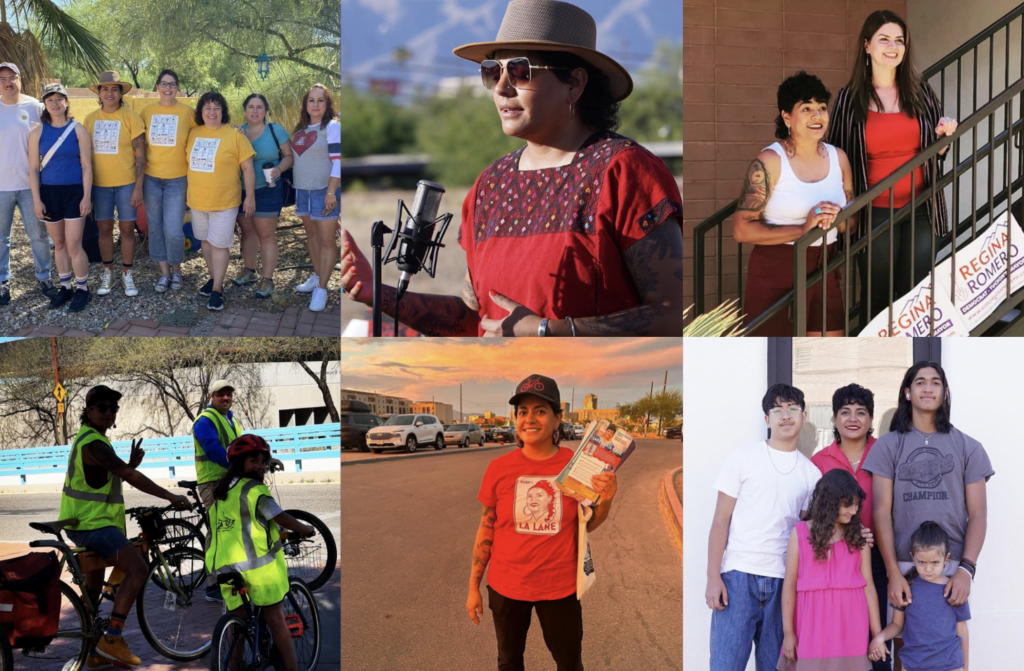 Lane Santa Cruz, a second-generation Tucsonan born and raised in the Southside, is a candidate who truly understands the needs and aspirations of the community. Her dedication to public service, combined with her extensive background in education and activism, makes her an outstanding choice for the upcoming election. Let's explore why Lane Santa Cruz deserves your vote and how she has been making a positive impact on Tucson.
A Commitment to the Community:
Lane Santa Cruz's roots in Tucson run deep. Her parents emigrated from Sonora, Mexico, and she was raised in the city's vibrant Southside. After earning her PhD in Teaching, Learning, and Sociocultural Studies from the University of Arizona, Lane continued to teach courses at the university's Department of Mexican American Studies and College of Education. Her commitment to education and community empowerment is reflected in her ongoing work as an educator and advocate.
Making Transit Accessible for All:
As an advocate for equitable transportation, Lane Santa Cruz led the fight for free transit in Tucson. Thanks to her efforts, residents now enjoy the benefits of accessible and affordable transportation. Commuting has become more convenient and equitable, reducing barriers and fostering better community connectivity. To learn more about this initiative, visit TransitForAllTucson.com.
Inclusive Recreation Spaces:
Lane Santa Cruz's dedication to inclusivity is evident in her efforts to secure a grant for a fully equipped special needs pool. This accomplishment ensures that individuals with special needs in Tucson can now enjoy the benefits of swimming. Moreover, Lane has opened up 20 running pools in Ward 1, including Archer Pool, Kennedy Pool, Oury Pool, and Menlo Pool. With Lane's leadership, Tucson is fostering an environment where everyone can thrive.
Budget de la Gente!:
Lane Santa Cruz's commitment to transparency and community involvement is demonstrated through the implementation of Budget de la Gente, the state's first municipal participatory budgeting process. Through this initiative, residents have the opportunity to vote on one large infrastructure project and 20 community-based projects. By engaging citizens in decision-making, Lane ensures that the community's needs and aspirations are reflected in Tucson's budget priorities.
Some projects include:
-Early childhood literacy for Ward 1 families
-Beautification of Heritage Reach Walk along the Santa Cruz
-Cultural heritage and community engagement research by youth
-Menlo Park improvements community visioning
-Barrio Hollywood storm to shade planning
-Casa de Encanto accessibility, curb ramps
-Mission Road beautification
-Neighborhood shade investment
-Neighborhood nature walks and community building
Learn more about these projects at tucward1.com/participatorybudgeting.
Lane Santa Cruz's dedication to public service and her ability to bridge the gap between working families and city hall make her the ideal candidate for the upcoming election. With her track record of accomplishments, Lane has already proven her commitment to Tucson's community. Your vote for Lane Santa Cruz is a vote for progress and inclusivity.
Hear what Former Tucson City Council Member Karin Uhlich has to say about Lane!