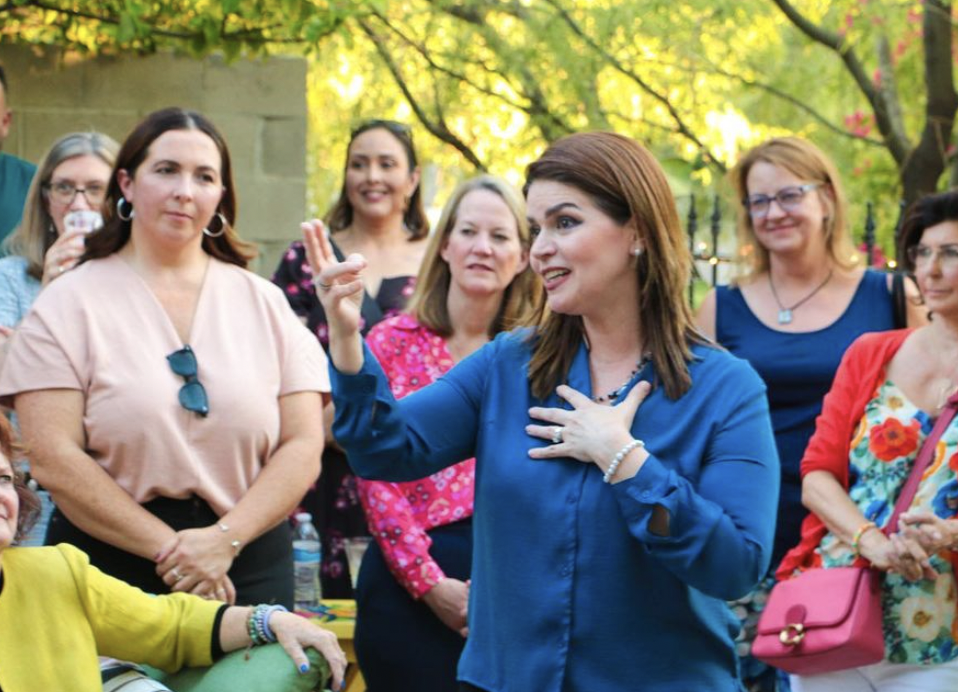 Mayor Regina Romero, the first woman and first Latina Mayor of Tucson, has been a trailblazer from the beginning. Raised by immigrant farmworkers, she broke barriers as the first in her family to vote and graduate from college. Prior to becoming Mayor, Regina served as the Ward 1 City Council Member for over a decade. Now, as Mayor, she is committed to creating a sustainable, thriving city by focusing on key policy priorities. Let's take a look at some of her current work.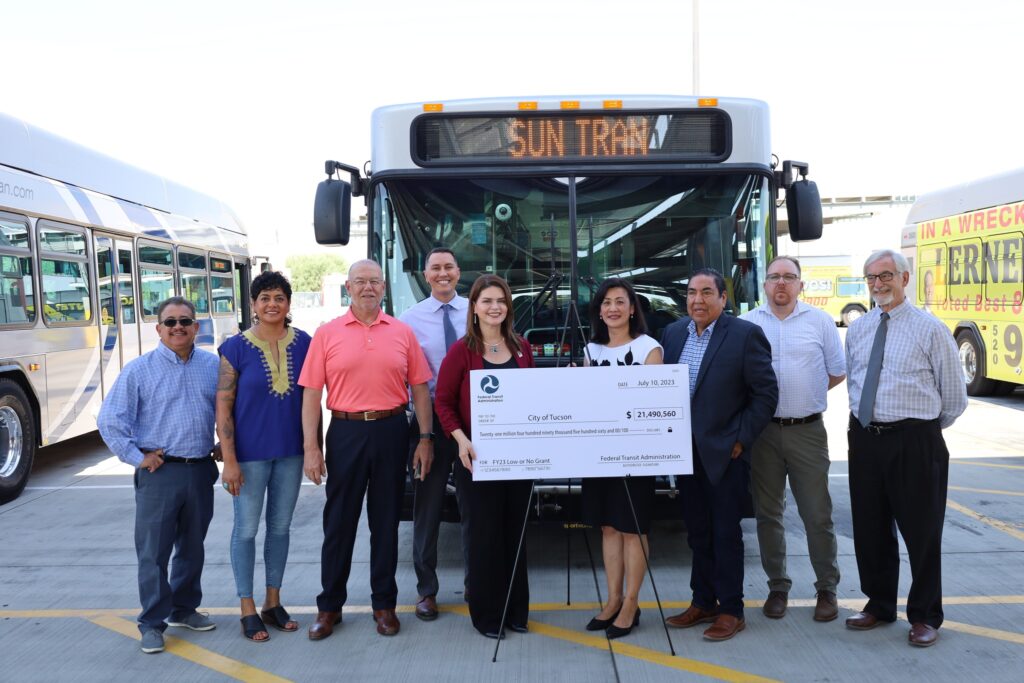 Electric Buses: Advancing Climate Goals
Under Mayor Romero's leadership, the City of Tucson has been awarded a $21 million-dollar federal grant to replace the remaining diesel buses in the city's fleet, fully decarbonizing the bus fleet. This milestone is a crucial step toward advancing climate goals, reducing harmful emissions, and creating a greener and more sustainable transit system for Tucsonans. The initiative to phase out diesel buses aligns with Tucson's Climate Action Plan and emphasizes the city's commitment to strategic planning for a resilient future.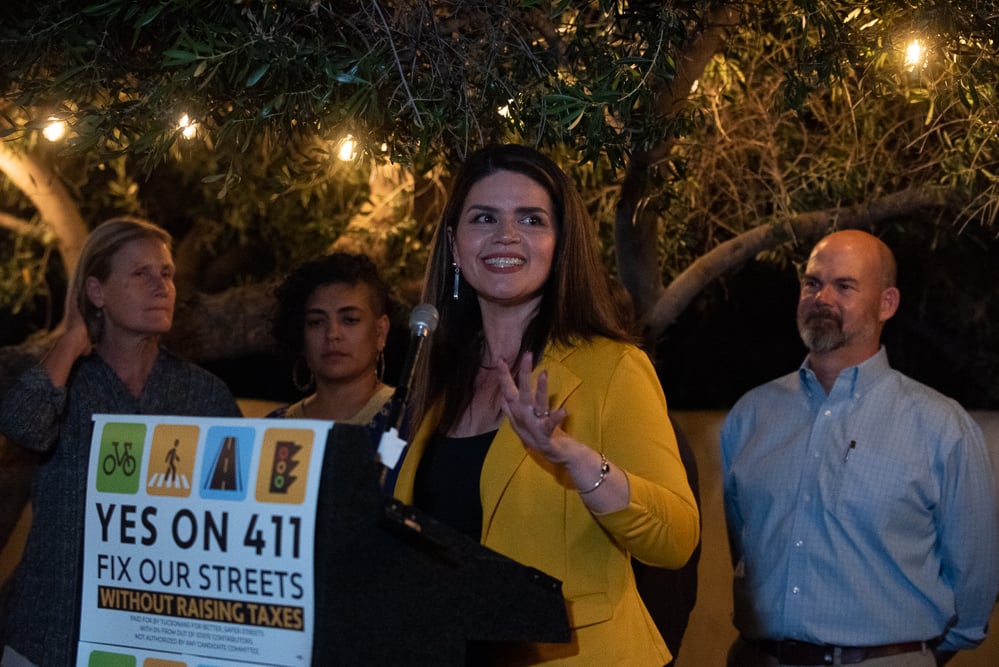 Prop 411: Transforming Tucson's Streets
Thanks to the overwhelming support of local voters, Prop 411 will inject $740 million into Tucson's transportation improvements over the next decade. With a resounding 73-26% vote in favor, this historic effort aims to fix all neighborhood streets and enhance street safety projects. The extension of the temporary half-cent sales tax, without increasing the current sales tax rate, will ensure funds are solely allocated to neighborhood street improvements and systemwide street safety enhancements. Tucson's streets will experience a remarkable transformation, benefiting all residents and modes of transportation.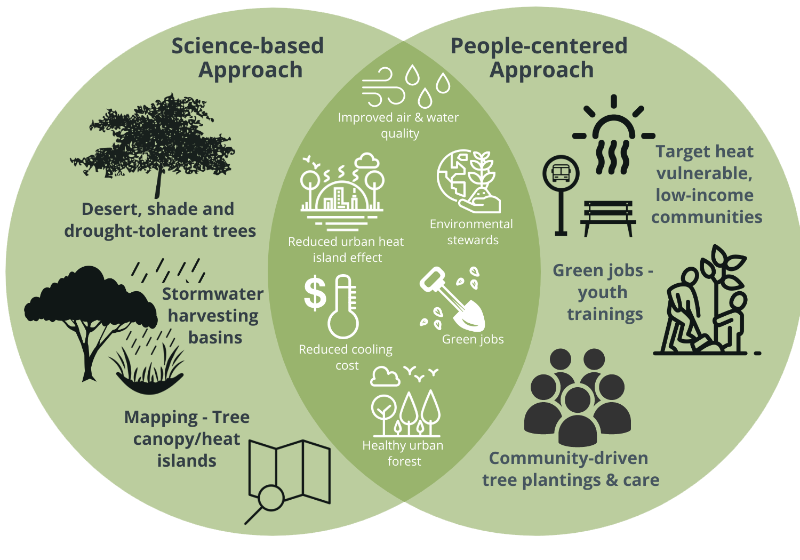 Tucson Million Trees Initiative: Creating a Greener Future
Mayor Romero is leading the Tucson Million Trees initiative, with a goal to plant one million trees by 2030. This comprehensive endeavor embraces a science-based and people-centered approach. Desert-adapted, shade-providing, and drought-tolerant trees are planted while utilizing stormwater harvesting infrastructure to sustain them. The initiative prioritizes heat-vulnerable communities, creating green jobs, and involving underserved youth leaders. This approach fosters a healthy urban forest that mitigates climate change effects, such as the urban heat island effect, and provides lasting socioecological benefits. Learn more at climateaction.tucsonaz.gov/pages/milliontrees.
Mayor Regina Romero's visionary leadership has propelled Tucson towards a sustainable and thriving future. Let's continue to build upon her achievements and secure a brighter future for Tucson by re-electing Mayor Regina Romero.