Updates from Phoenix Mayor Kate Gallego
Tuesday was Election Day and Phoenicians showed up and showed out! We passed all four of our General Obligation (GO) Bond questions with double-digit margins. Thank you to everyone who voted for a better future in Phoenix.
The GO Bond will enable us to make a plethora of improvements across our city — improvements such as new libraries, fire stations, park renovations, heat-resilient infrastructure, enhanced senior centers, and so much more — all without raising the tax rate.
Tuesday was the culmination of a year-and-a-half long process for the bond. The City Council and I got the ball rolling in the summer of 2022 when we first voted to move forward with the bond package and appointed a citizen's GO Bond Committee.
In the months that followed, the Committee conducted nearly three dozen public meetings, where resident input shaped the Bond's priorities and project selection. After the committee's recommendations were submitted to the Council, we officially referred the bond to the ballot earlier this year. All very exciting developments that led us to victory!
So, let me remind you what bond funding will go towards:
-Public Safety — $133 million
-Streets & Storm Drainage — $82 million
-Neighborhoods & City Services — $45 million
-Parks & Recreation — $64 million
-Arts & Culture — $50 million
-Economic Development & Education — $38 million
-Housing, Human Services, & Homelessness — $63 million
How We Got Here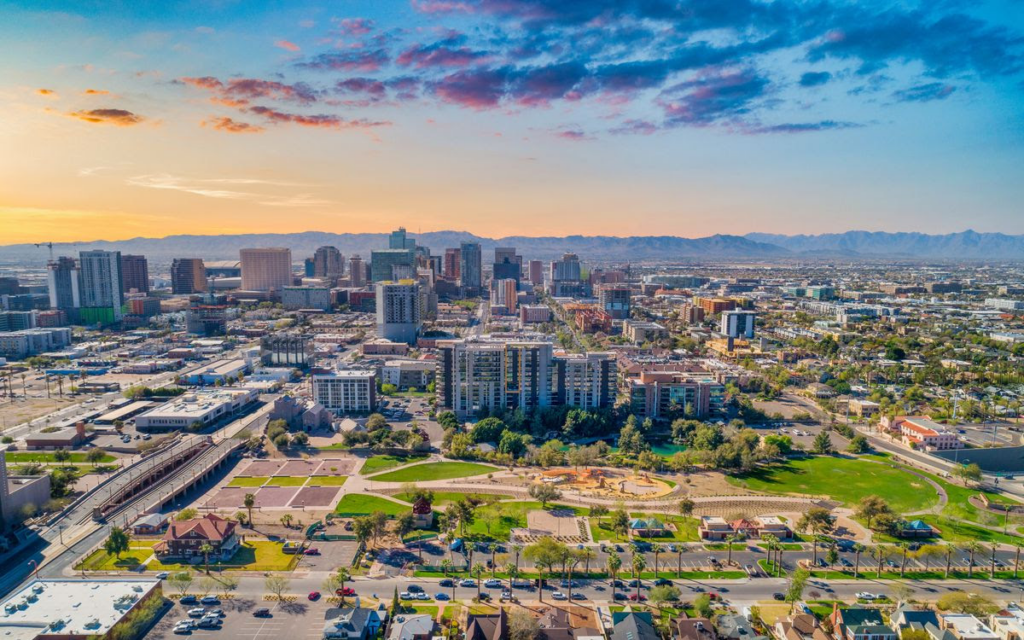 To put into perspective just what the approval of the GO bond means for Phoenix, I want to take you back to the last time voters signed off on a bond. It was 2006, and the ensuing projects had transformational effects on our city.
Today, downtown Phoenix is home to a thriving arts scene, wonderful locally owned restaurants, and thousands of students enrolled at multiple world-class university campuses. The 2006 bond had a huge impact in creating today's thriving downtown.
That bond nearly two decades ago also funded the construction of a brand-new downtown campus for Arizona State University, which kicked off a flurry of development that has revitalized the entire area in the years since. Right now, you can see half a dozen cranes working on new residential and commercial buildings in downtown. We couldn't achieve that skyline without voters' approval of the 2006 bond.
Beyond our downtown, the last bond enabled the city to make numerous foundational investments to improve the quality of life for residents across Phoenix. The Harmon and Agave library branches in Districts 8 and 1, downtown's Civic Space Park, and more than half a dozen fire stations across the city.
All that is to say — I think you can agree that we were way overdue for additional investments. Our population in Phoenix has boomed significantly and continues to grow every day. The new bond is going to meet the demands of our budding city.
Where This Bond Will Take Us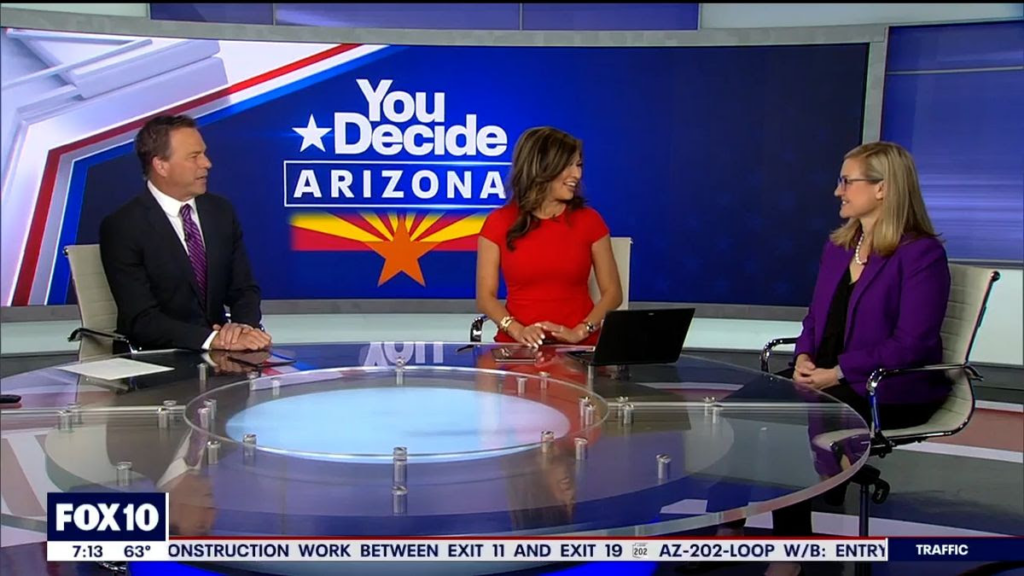 On Wednesday morning, I joined Fox 10 to explain what it all means for Phoenicians. Check that out here or read on and I'll explain!
Now that voters have given their seal of approval to all four bond questions, we have the means to improve Phoenix in a variety of areas.
It will take years before all of the bond's ambitious projects are complete, but we know which ones we can expect to start making a difference the soonest.
The bond we just passed will fund the construction of a newly built fire station in North Phoenix, as well as the relocation of three existing stations to new and improved facilities. Following the move, those stations will also house specialized units from our Community Assistance Program (CAP). Specialized in responding to addiction and mental health crises, CAP teams free up other first responders to be where they are needed most.
For you, that means peace of mind knowing that if you should ever dial 911, emergency assistance will get to you faster.
Other areas like the Rio Salado riverfront could soon see the early signs of an estimated $100 million in private investment expected to come to the area because of the bond's funding to catalyze development. The riverfront is teeming with potential, and this will allow us to unlock it just like our last bond did for downtown.
Speaking of downtown, a new ASU medical school is coming here thanks to the bond. I've recently had to look for a new doctor, and let me tell you, it's been tough! The whole nation is facing a doctor shortage. ASU's new medical school will ultimately increase the number of Phoenix-area doctors, and because the school will have a special focus on engineering medical devices, we will also have more direct, local access to life-saving technology. It's a win-win.
Toward Sky Harbor, the mixed-income Edison-Eastlake development will be receiving significant funding to expand the number of affordable and market-rate units in the community. People working in Phoenix should be able to afford to live here, and this is just one of several investments in the bond to make that possible.
The bond will also fund improvements to a number of cultural and community institutions around the city, including the Phoenix Center for the Arts and the Children's Museum. I'm especially proud that it will finally create a long overdue Latino Cultural Center.
All told, the bond will accomplish so much that I can't fit it all in this newsletter, but I can tell you it's going to set up our growing city for future success. You can learn more about what's in the bond by clicking HERE. I can't wait to see you all at the groundbreakings!