As we celebrate Native American Heritage Month, we take pride in recognizing the contributions of our current and former Arizona List Native American legislators who have shaped the political landscape and championed vital issues.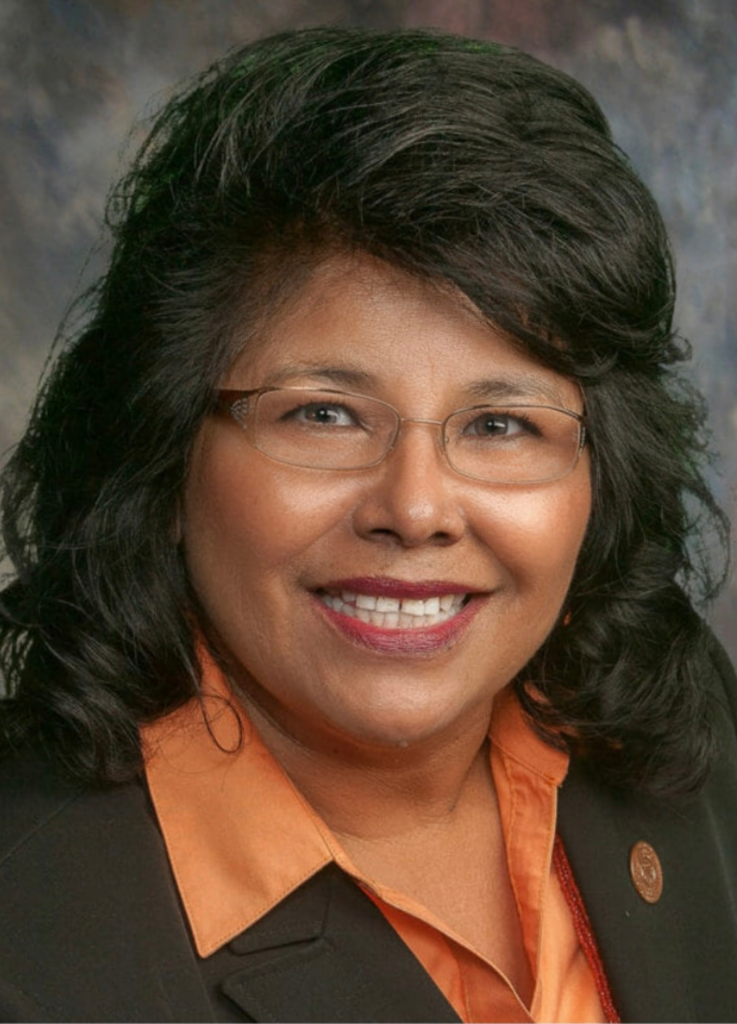 Sally Ann Gonzales
LD3 Arizona Senate
Senator Sally Ann Gonzales actively supports the rights of Indigenous and Hispanic communities in Arizona. She currently presides over Guadalupe Affordable Housing Inc., focusing on single and multi-family affordable housing development as a crucial initiative for these communities' well-being.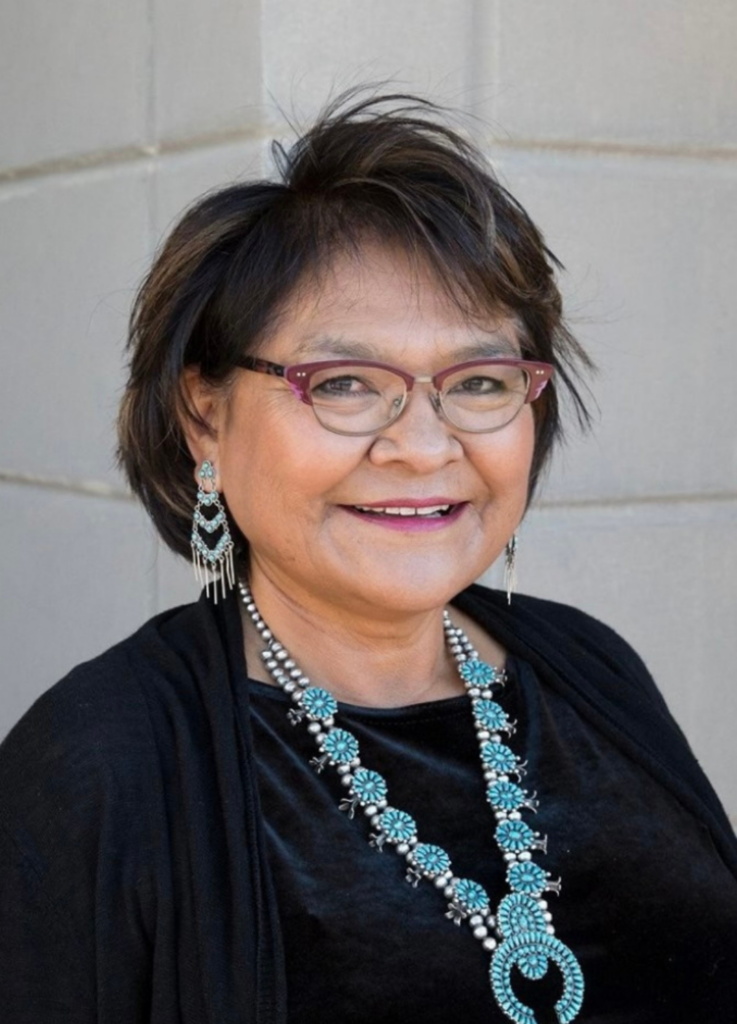 Lena Fowler
Coconino Board of Supervisors
Lena Fowler made history as the first Diné chairwoman of the board and securing re-election three times. She's a key figure in various community projects and is driving economic diversity and revitalization in Page-Lake Powell, collaborating with the Navajo Nation and the city of Page.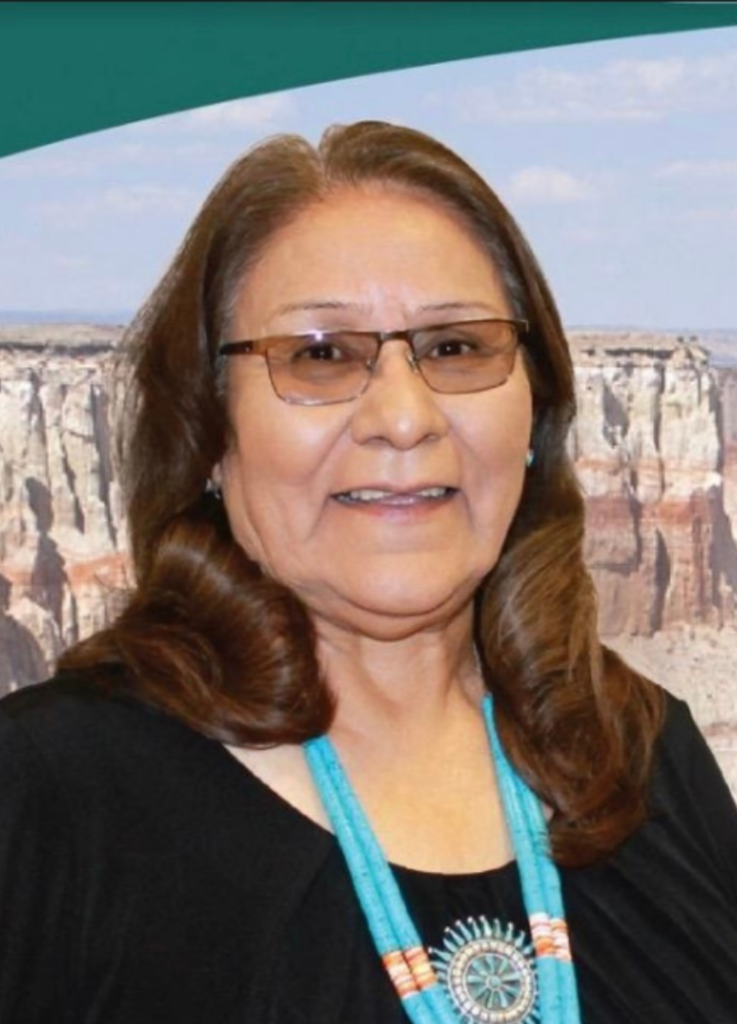 Judy Begay
Coconino Board of Supervisors
As a dedicated Coconino County native, Judy brings extensive experience to her role as County Supervisor after a 16-year tenure on the Tuba City school board. She speaks and writes Navajo fluently, teaching business classes at Dine College and holds a wealth of experience in health programs, school administration, and public housing management.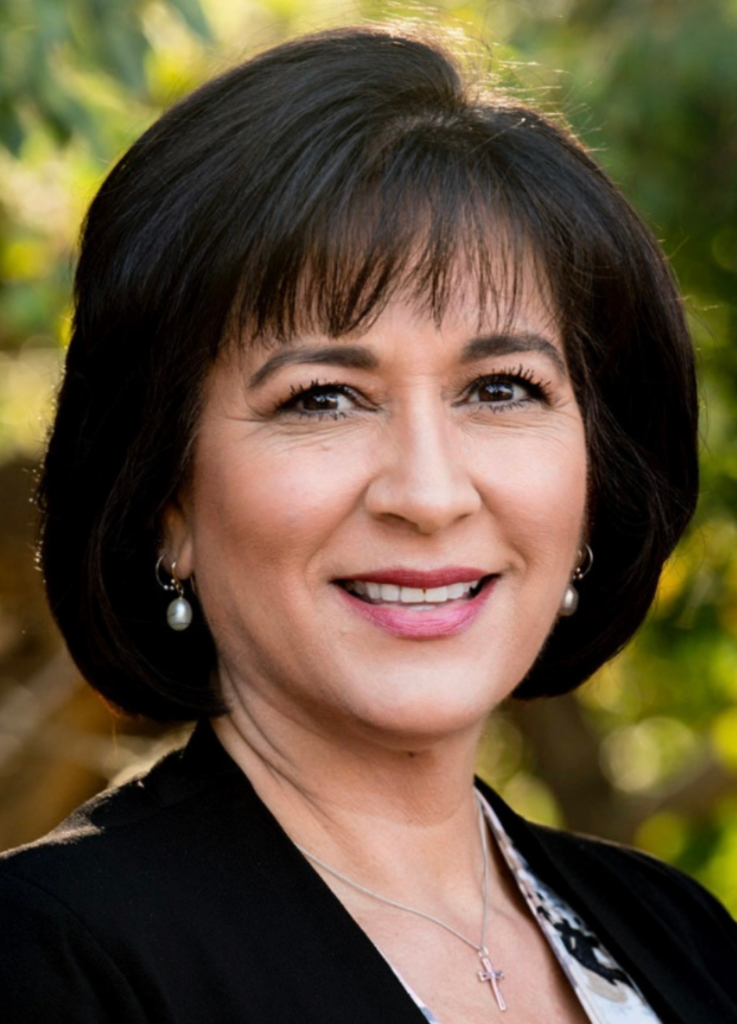 Doreen Garlid
Tempe City Council Member
Doreen is a Tempe resident since '76 and has dedicated decades to local and global charity. As Chair of Tempe's Neighborhood Advisory Commission and President of the Buena Vista Ranchos Homeowners Association, she's a Tempe Leadership Class graduate, contributing to Newtown Community Development Corp, Tempe Impacts Education Foundation, and more, proudly representing her Navajo Nation heritage.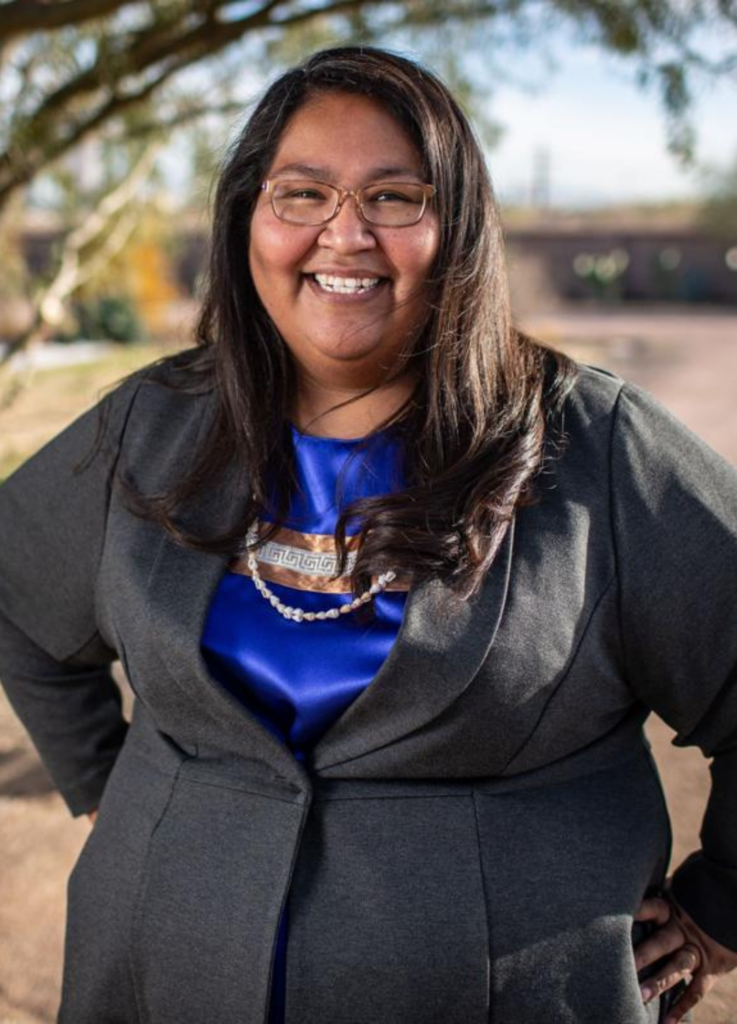 Gabriella Cázares-Kelly
Pima Recorder
Gabriella Cázares-Kelly (she/her) has served as the Pima County Recorder since 2021. She oversees Voter Registration, Early Voting and Document Recording for the 2nd largest county in AZ. Gabriella is Tohono O'odham and is the first Native American to hold an elected, countywide seat in Pima County.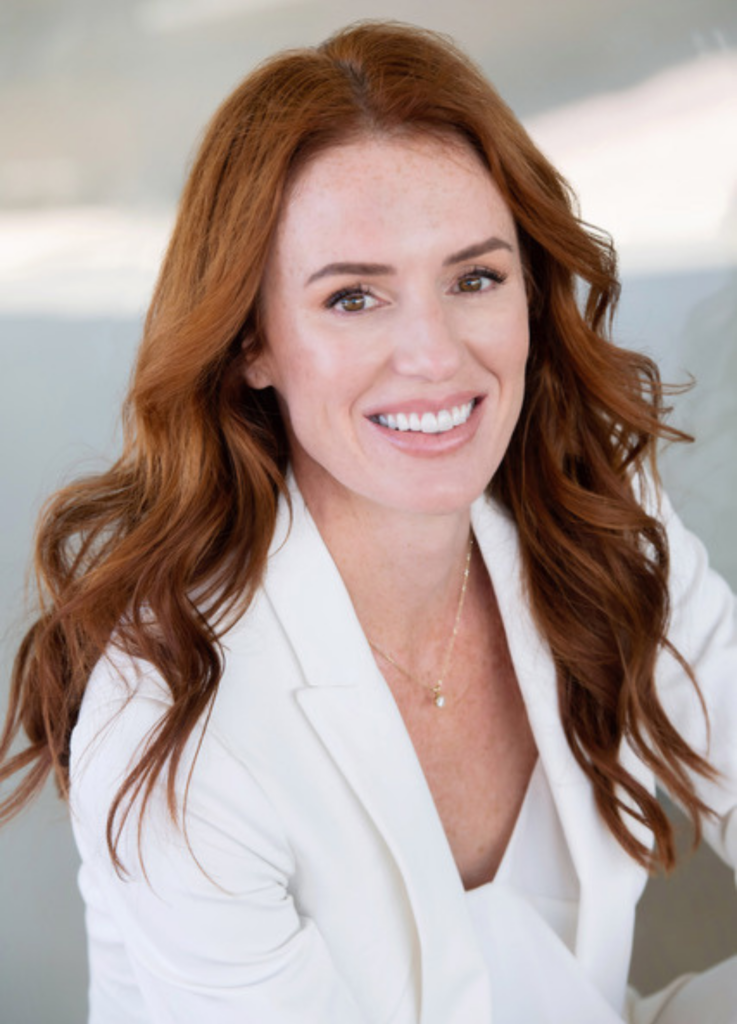 Carol Smith
Yuma City Council
Yuma nurse educator and community advocate, Carol Smith, prioritizes accessibility and engagement. With a background in NICU nursing, she aims to fully fund public safety, enhance education access, and promote affordable housing. Ready to listen and act, Carol brings a fresh perspective to Yuma City Council.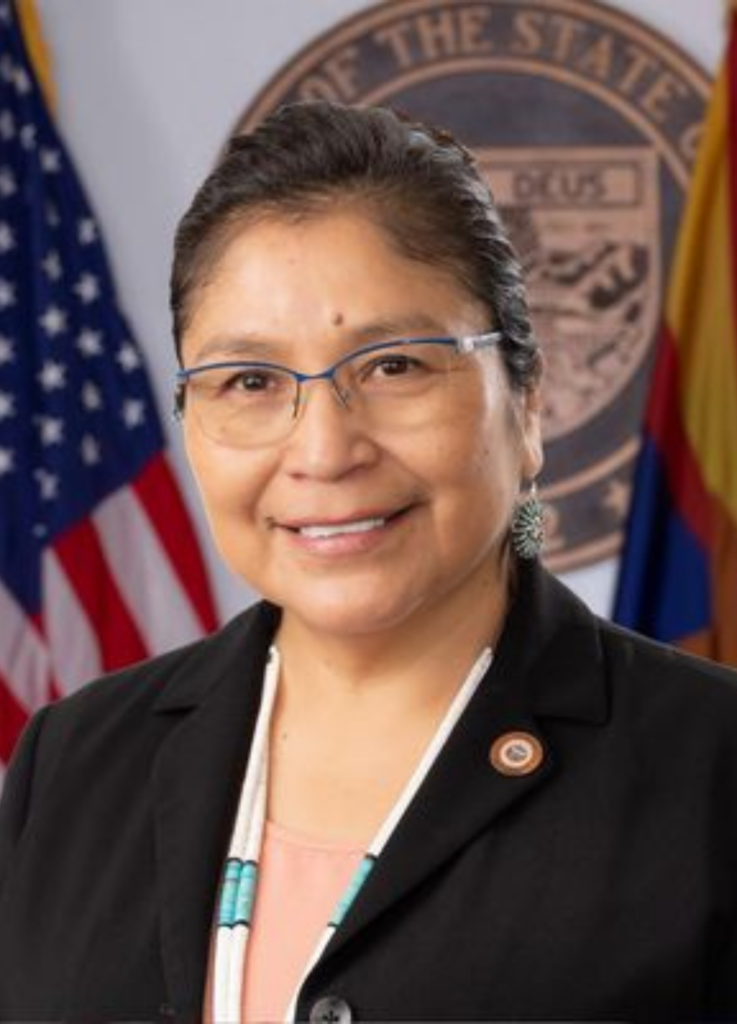 Theresa Hatathlie-Delmar
LD6 Arizona Senate
State Senator Hatathlie's two-decade dedication to Navajo youth and the Diné Y.O.U.T.H. program illustrates her strong advocacy. She strategically guides Diné College and influences key committees, emphasizing environmental preservation, education, and infrastructure improvements for her constituents in District 7 (now District 6), spanning eight tribal nations and counties.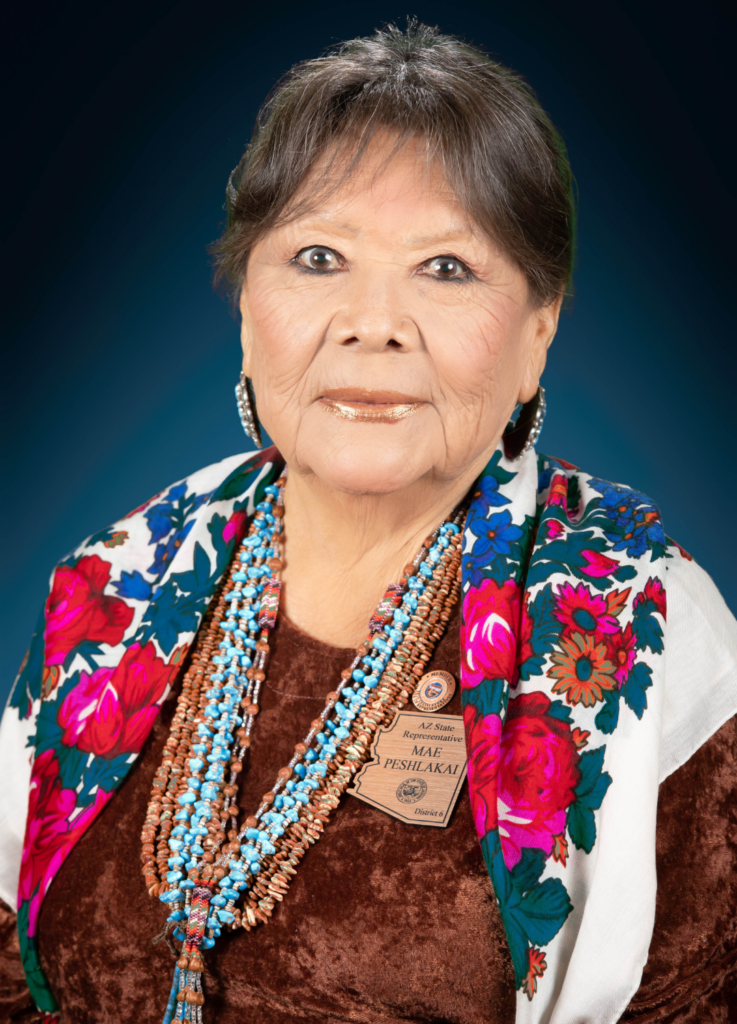 Mae Peshlakai
LD6 Arizona House
Mae Peshlakai actively champions rural and tribal communities in Northern Arizona. As a dedicated Arizona Democratic Party member, she engages in voter registration, census education, and redistricting, steadfastly advocating as the voice of her constituents in Legislative District 6.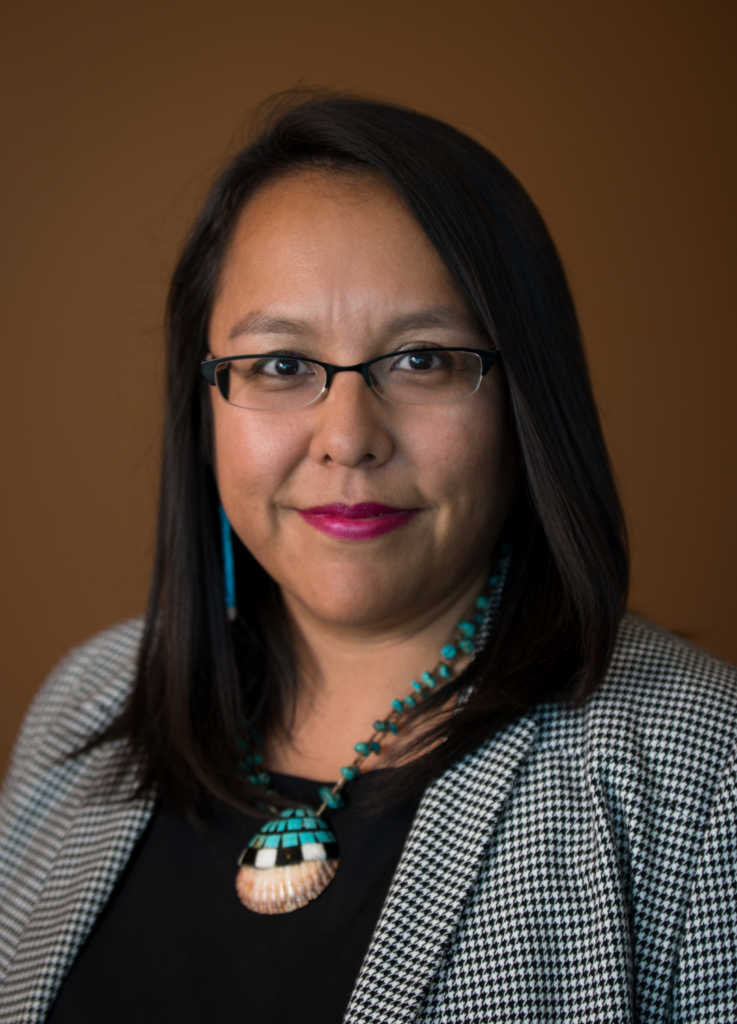 Ceyshe Napa
Phoenix Union High School Ward 2
Ceyshe Napa, a proud first-generation college graduate and advocate, supports academic success as an Achieving a College Education (ACE) program advisor. Her community advocacy with organizations like Poder in Action, UUCP, and Native American Connections demonstrates her commitment to diverse empowerment.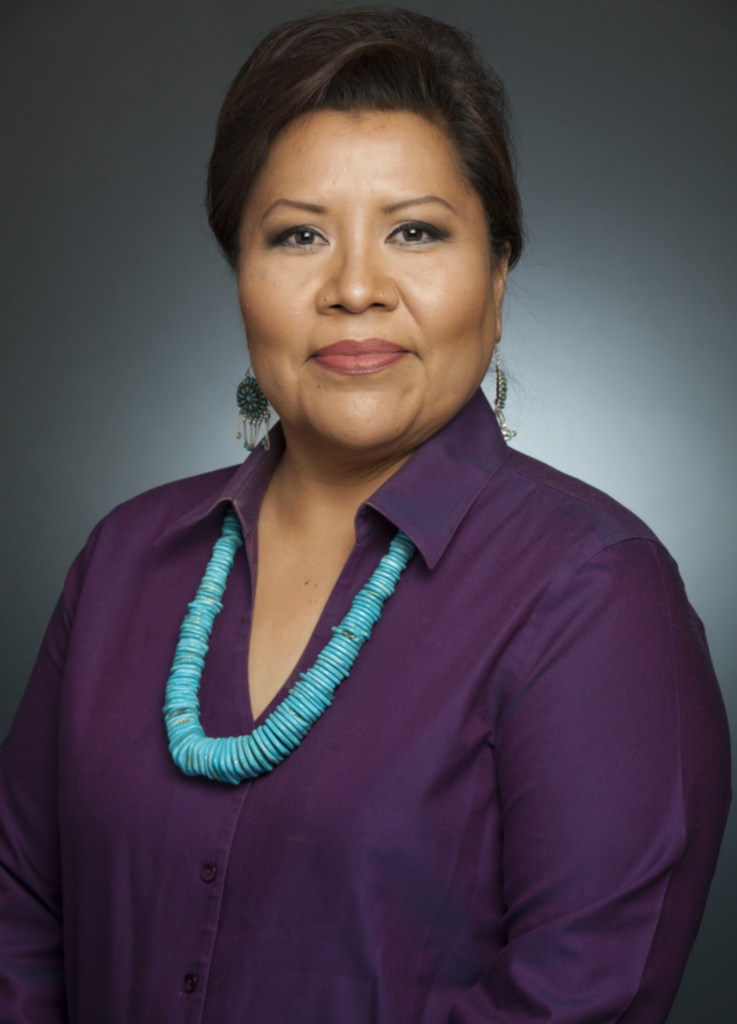 Jamescita Peshlakai
Former LD7 Arizona Senator
Former Senator Peshlakai represented LD7, the largest Arizona district with eight tribal constituents; Hualapai, Havasupai, Kaibab Paiute, San Juan Southern Paiute, Navajo, Hopi, White Mountain Apache, San Carlos Apache and some Zuni Pueblo. Her advocacy centered on environmental stewardship, water and tribal rights, and promoting social and economic justice for women and LGBTQI communities. She now serves with the US Department of the Interior.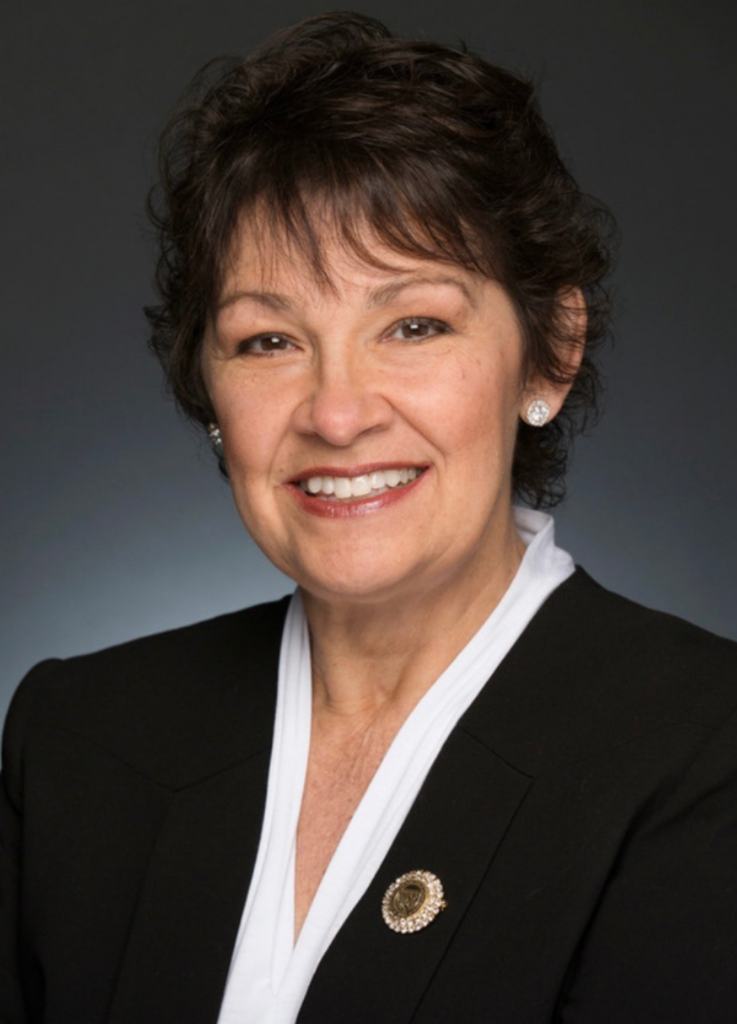 Victoria Steele
Former LD9 Arizona Senator
Victoria Steele served as an Arizona House of Representatives member from 2012 and later as an Arizona Senate representative from 2018. She was passionate about water supply and climate change, working to combat these issues in Arizona. Steele collaborated with the Arizona Coalition to End Sexual and Domestic Violence, advocating for sexual assault survivors and increasing support resources. Her legislative work focused on the Equal Rights Amendment, indigenous rights, and protecting vulnerable populations. She now serves as Justice of the Peace.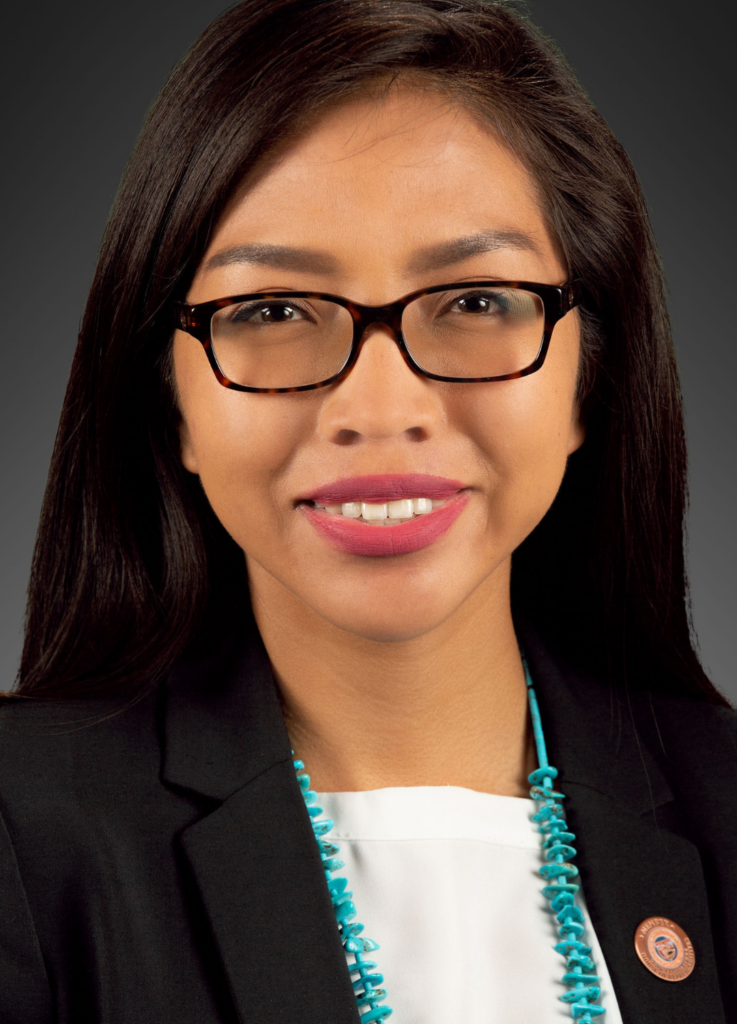 Jasmine Blackwater–Nygren
Former LD7 House Representative
Jasmine Blackwater–Nygren was one of the Arizona State Representatives in Arizona's 7th district. She was appointed to the seat after incumbent Democrat Arlando Teller resigned to take a job in the Joe Biden presidential administration. She is a member of the Navajo Nation and is currently the youngest lawmaker in Arizona had a bill passed this last session to allow traditional regalia at graduations in Arizona. She is also one of the first new mom's we have serving in the House of Representatives.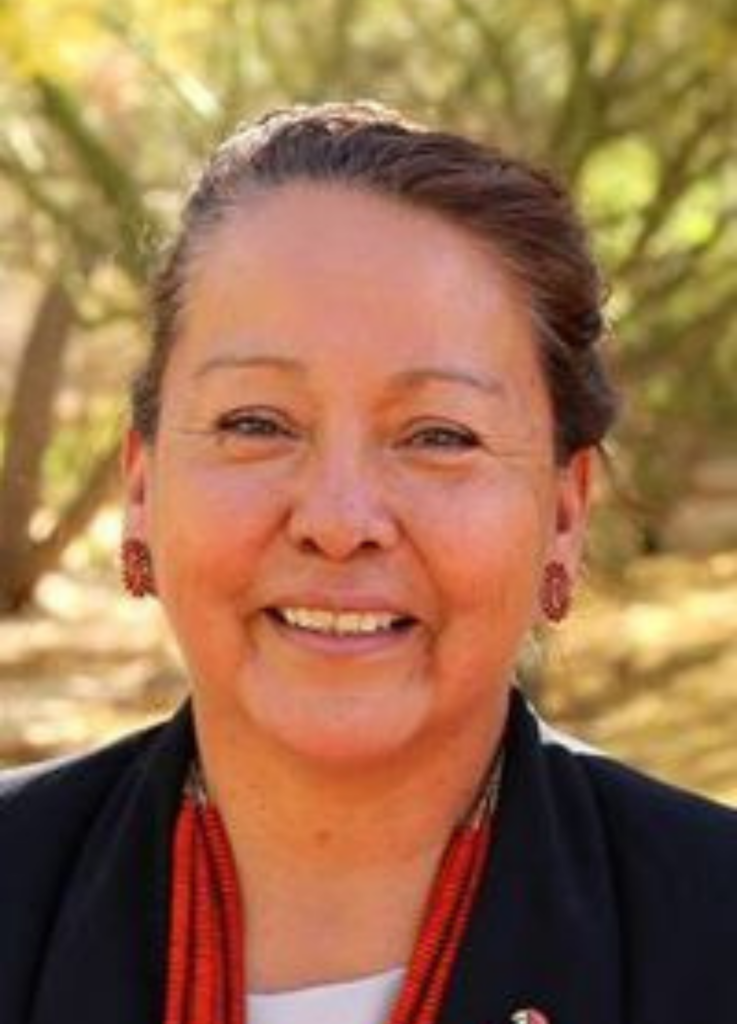 Jennifer Benally
Former LD7 House Representative
Jennifer Benally, a former Arizona state representative, proudly served from 2015 to 2016. A dedicated member of the Democratic Party, she has deep roots in Arizona and a background as a Navajo Nation police officer and prosecutor.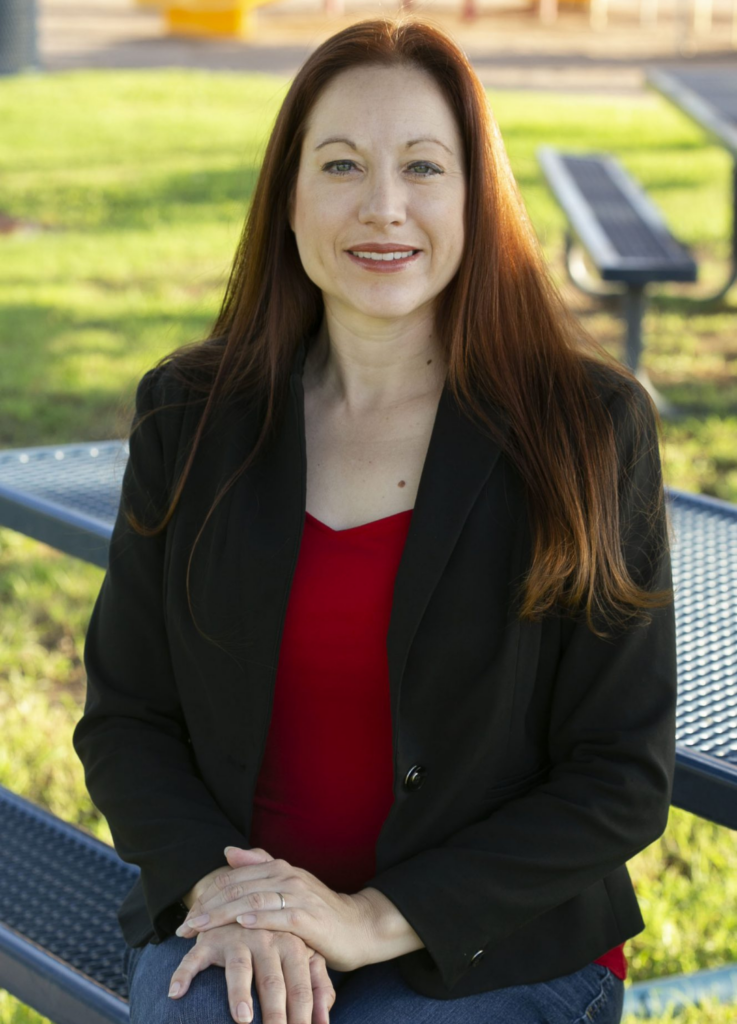 Jennifer Jermaine
Former LD18 House Representative
Jennifer Jermaine, former State Representative of Arizona's Legislative District 18, chaired the statewide task force on missing and murdered Indigenous people. With a 16-year nonprofit background, she led the We the People Summit, which empowers individuals to strategize and collaborate to influence public policy. She now serves as Justice of the Peace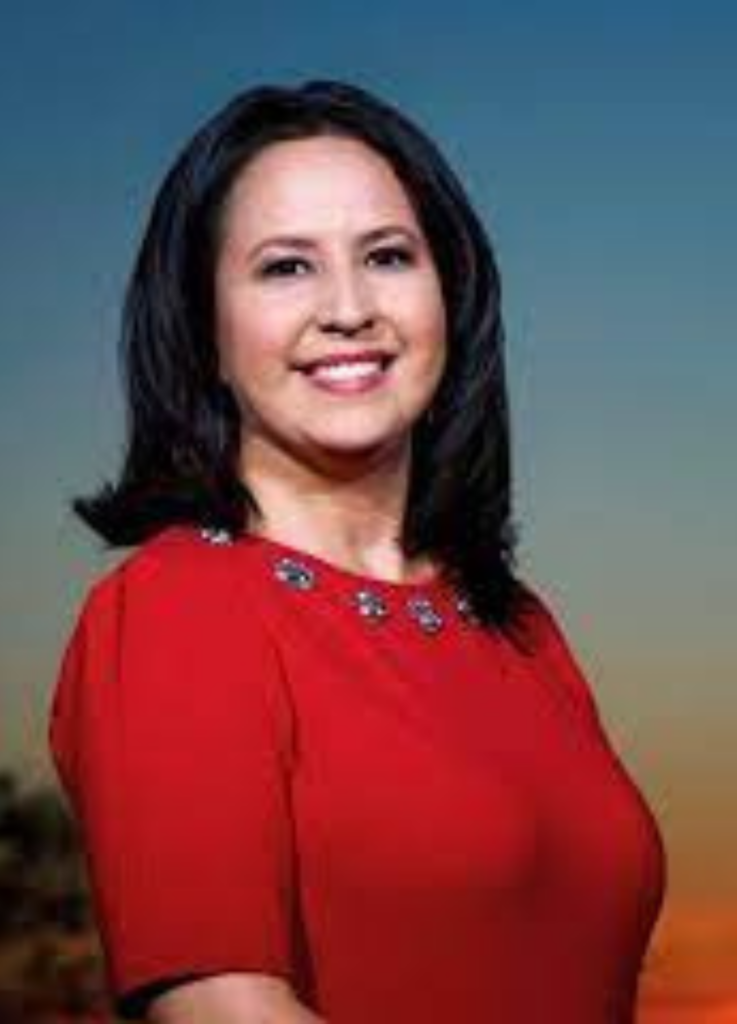 Wenona Benally
Former LD7 House Representative
Former Arizona House Representative (2017-2019) and Harvard Law School alum, Wenona championed Native American causes. With a focus on education, economic strength, and essential services, she advocated for policies benefiting Arizona's diverse communities.