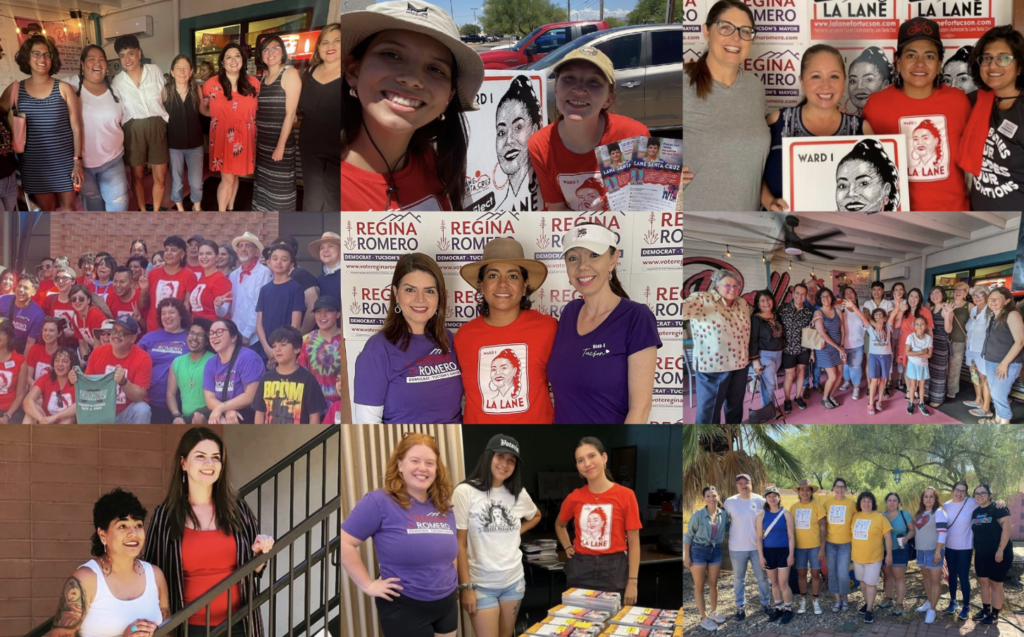 We first want to congratulate Regina Romero, Lane Santa Cruz and Nikki Lee on their wins in the Primary Election for Tucson. It was hard work, but it paid off! As we make our way to the General Election, let's show our continued support for these incredible women. 
Regina Romero's re-election campaign for Tucson Mayor embodies experienced leadership and a dedication to the continued growth of our city, which has resonated with voters. From improving our neighborhoods to boosting community projects, Regina's track record shows she's in it for Tucson. The connection she has with the city and its people is why she rocked the Primary Election.
Lane Santa Cruz's campaign for Tucson City Council Ward 1 is more than just politics—it's about bringing communities together for real progress. Her passion and advocacy for Tucson truly speaks to folks who want to see their neighborhood thrive. From championing the free transit initiative to leading the state's first municipal participatory budget process, her dedication speaks volumes to her commitment to Tucson and is why she got a well deserved win in the Primary.
Nikki Lee has been a community champion in Tucson. Her commitment to investing in the city's infrastructure and local economy has resonated with voters, securing her strong showing in the Primary.
Regina, Lane and Nikki are ready to keep pushing for change in Tucson and they need all the support they can get. Whether it's through canvassing, phone banking, donating, attending events, or spreading the word on social media, every bit of effort counts. So let's keep the spirit high and back these change-makers all the way to the finish line of the General Election!