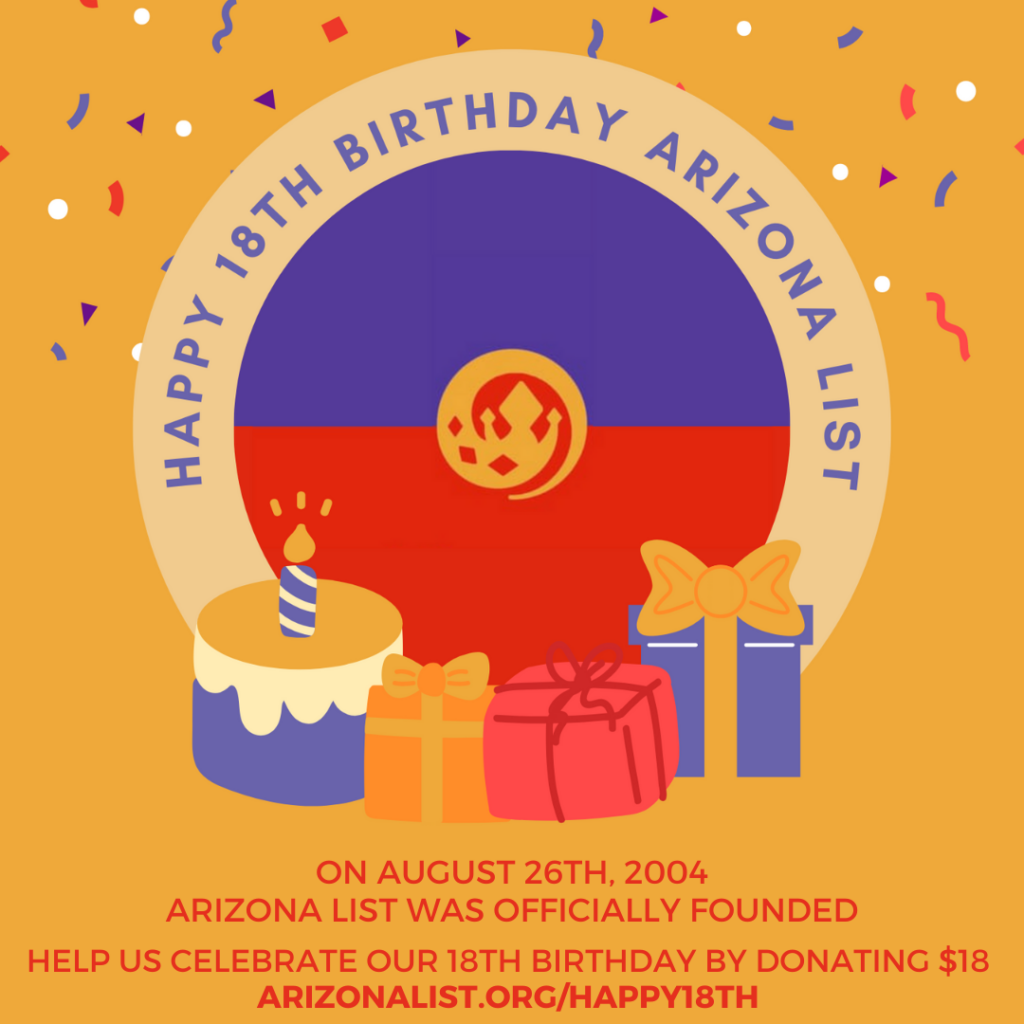 We hope that you will join us in celebrating Arizona List's 18th birthday! We are officially old enough to vote and want to celebrate this milestone with our members and supporters.
Today is supposed to be Women's Equality Day but we all know we're not there yet especially with the recent Supreme Court decision.
Arizona List began in 2004 with a small group of committed women in Southern Arizona who wanted to see more progressive women in elected office. In the first year, we had 4 endorsed candidates we worked with. And already in 2005, the difference was noticed: "Women who never dreamed of running for office are winning elections and promoting change with the help of Arizona List." Arizona Women, Fall 2005.
Today, Arizona List has members across Arizona, united in their mission to elect progressive women. The organization has offices in Tucson, Phoenix, and staff around the state; guidance from a professional board of committed community leaders; focus from a strong staff team with years of political experience and support from an outstanding internship program.
In the 2022 election cycle, we have endorsed and supported over 100 candidates.
To help us celebrate our birthday, make a donation to Arizona List today in the amount of $18, $180, or $1,800 to commemorate this special occasion.
Make a contribution today to wish us a happy birthday and many, many more!
Check out these amazing birthday graphics from our interns!: