Check out this article written by Arizona List intern, Sara Ben Abdallah, where she interviews our very own Cathy Nichols.
ELECTING WOMEN 101: HOW ARIZONA IS CHANGING THE GAME
An interview with Cathy Nichols, Senior Political Consultant of Arizona List.
For the first time in decades, Arizona was classified as a swing state in the Presidential election. After being considered a solidly red state for most of its history, many are curious as to why Arizona gave its 11 electoral votes to President-elect Joe Biden and elected its second Democratic senator, Mark Kelly, in 2020.
The secret to flipping Arizona was in fact not about Joe Biden or Mark Kelly at all. For years, Arizona has been working to flip local and state offices with the power of one very important demographic: women.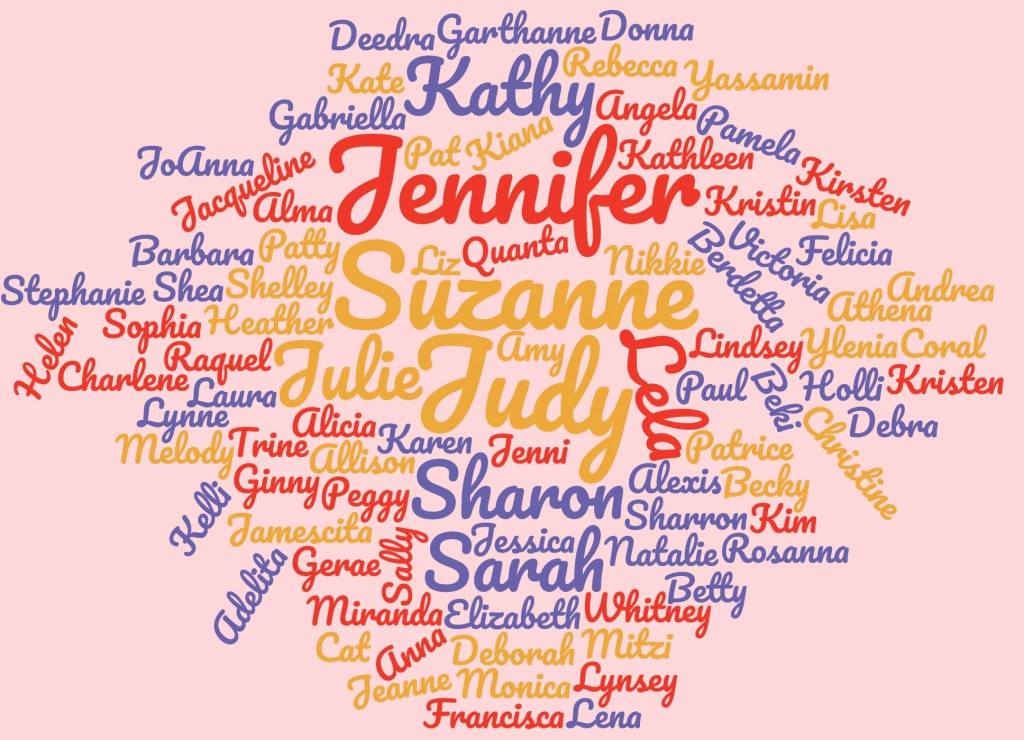 During the Arizona state primaries, I asked some questions to Cathy Nichols, the Senior Political Consultant of Arizona List: a political organization that works to elect pro-choice, Democratic women in the state of Arizona. She offered me great insight into the progress my home state is making in the fight for female representation and a more progressive government.
The Trump presidency encouraged women to mobilize.
Many studies have indicated that the average woman overwhelmingly feels less qualified to run for public office than the average man. However, in 2018, often credited as the "Year of the Woman," more women were elected to Congress and local offices than ever before in the United States. According to Cathy, women are now feeling more confident to run for office when they compare themselves to their male counterparts.
"I think that choosing to run for public office has actually shifted in the last four years since the election of Donald Trump. Previously, you had to encourage women to consider public service as they looked at the toll on their families, their already stretched time commitments and their own hopes that someone more qualified would step up. I think the election of Donald Trump was a wake up call and we now see women realizing that they are as qualified if not more so than others (men) who are thinking of running."

-Cathy Nichols, Senior Political Consultant of Arizona List
This surge in confidence has resulted in a blue wave in the past few years in states like Arizona, where the Democratic Party is largely dominated by women—especially women of color.
Yes, representation actually makes a difference.
As discussions around representation become more common in the United States, many worry that we are moving away from policy-based elections, and more towards "identity politics." Some argue that as long as we have qualified candidates, gender representation doesn't matter. However, being qualified and being a woman often go hand in hand.
"In the same way that we are concerned with all-white juries, an all male panel investigating Anita Hill, or an all-white Academy Awards committee, over time we have recognized that uniform communities of people make uninformed decisions. When I look at the family friendly policies of Scandinavian countries, I also look at their quota system for representation – by having 50% women at every political level, they have guaranteed that every policy includes the needs of women. I am not certain that we would ever be open to a quota system but I think we should aim for equal representation all the time."

-Cathy Nichols, Senior Political Consultant of Arizona List
Of course, not all women are fit to hold elected office. But as Cathy points out, the ones who are qualified have a unique perspective that makes our government more diverse in thought and experience. For example, women are more likely to pioneer issues such as education, because they pertain more to women and families. This has been especially important in Arizona, where the fight for better PreK-12 Education has dominated the political arena with movements like #RedforEd.
Women still face barriers on the campaign trail.
Despite the progress we are making, it is important to recognize some of the underlying- biases that women face when they make the choice to run for office. According to Cathy, women aren't questioned as much about their political experience or qualifications, but still face discrimination when it comes to their family life, appearance, and communication styles.
"Sexism is seen all the time: in the question that always come in debates for them about childcare for the women serving, comments about their appearance, attacks that focus on "weakness" or implications that they are not "tough enough," fundraising deficits because of the "old boys" network, and lack of respect for different communication styles.

Less visible now is the question of qualifications – that is simply not possible when we have 30 year veterans, experienced teachers and policy PhDs running across the state. Less visible also are attacks on ability since we have seen the tremendous skills that women bring to leadership roles."

-Cathy Nichols, Senior Political Consultant of Arizona List
Because these barriers still exist, organizations like Arizona List have become essential in providing women the counseling, preparation, and financial support to beat these obstacles and challenge the status quo.
The impact in Arizona.
In 2018, the Arizona State Legislature was comprised of 40% women, most of whom were Democrats. That number is expected to rise in 2020 as the Arizona State House is flipping even more seats. In city and county races, women of color specifically have been making gains. In 2019, Tucson elected its first woman and Latina Mayor, Regina Romero. And in 2020, Gabriella Cazares-Kelly made headlines for being the first Indigenous person to hold elected office in Pima County.
The hard work from organizations like Arizona List and the campaigns of these women are what truly make a difference in getting out the vote for Democrats, especially in marginalized communities. Electing more women at the local level builds our political power, and makes it more likely that the women in those offices will run for Congress, and eventually the Presidency.
As we move past the 2020 election, we can't stop investing in the women who make change happen. Research the progressive women running in your state, county, and city. Donate and volunteer for their campaigns. As we have learned, it makes all of the difference.