IMMEDIATE RELEASE FOR
March 11, 2020
For more information contact:
Allison Bodnum, 630-390-0121
Congratulations Doreen Garlid!
Phoenix, 2020– March 10, 2020 Tempe made history by electing Doreen Garlid to serve on its city council! Garlid's election was historic, as she will be the first Native American to serve on the Tempe City Council.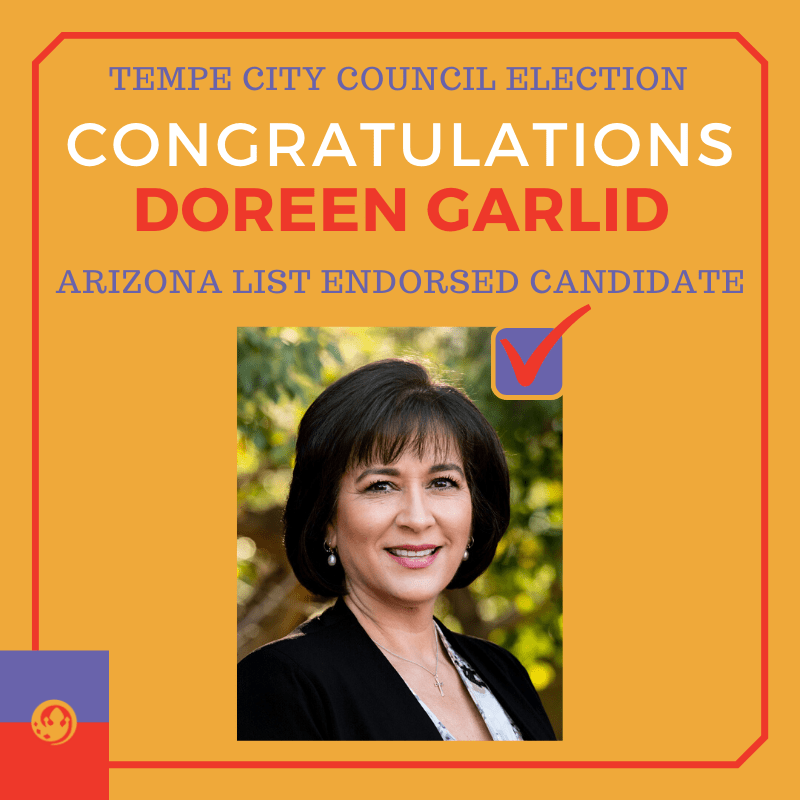 Doreen has been serving her community for over 30 years. From serving on her children's Parent Teacher Organizations, to dozens of grassroot organizations, Doreen is ready to represent the citizens of Tempe. Her main issues include affordable housing, public safety, balanced budgets, fiscal responsibility, and taking steps to preserve the environment. To read more about her goals, visit her website https://garlidfortempe.com/the-issues/
Let's carry this momentum into upcoming elections, and continue electing progressive Democratic women up and down the ballot! Together we can turn Arizona blue, and create a better future.
Arizona List is an organization that supports pro-choice Democratic women running for office in Arizona. Arizona List works to recruit, train and elect qualified candidates at all levels of state and local elections. In 2018, half of all Democrats elected to the State Legislature were Arizona List candidates.