Priya Sundareshan | State Senate | LD18
The Legislature finally met again on July 31 and thankfully it was short before we adjourned for the year. There was a flurry of activity in the days before as leadership finalized the "Prop 400" bill to allow Maricopa County to ask its voters to extend its transportation sales tax.
Although my district is entirely within Pima County, I was forced to engage in this negotiation because they added a statewide preemption on restricting the sale of a vehicle based on its energy source – which was unnecessary and irrelevant to the topic at hand. I spoke on the floor to declare the legislative intent of this provision to be strictly limited to the type of actions California had recently taken to phase out combustion engines over the next decade, in order to preserve flexibility for our state and municipal leaders to take climate actions as they see fit. We were also able to exempt government-owned vehicles from this provision. 
It's now legislative conference season.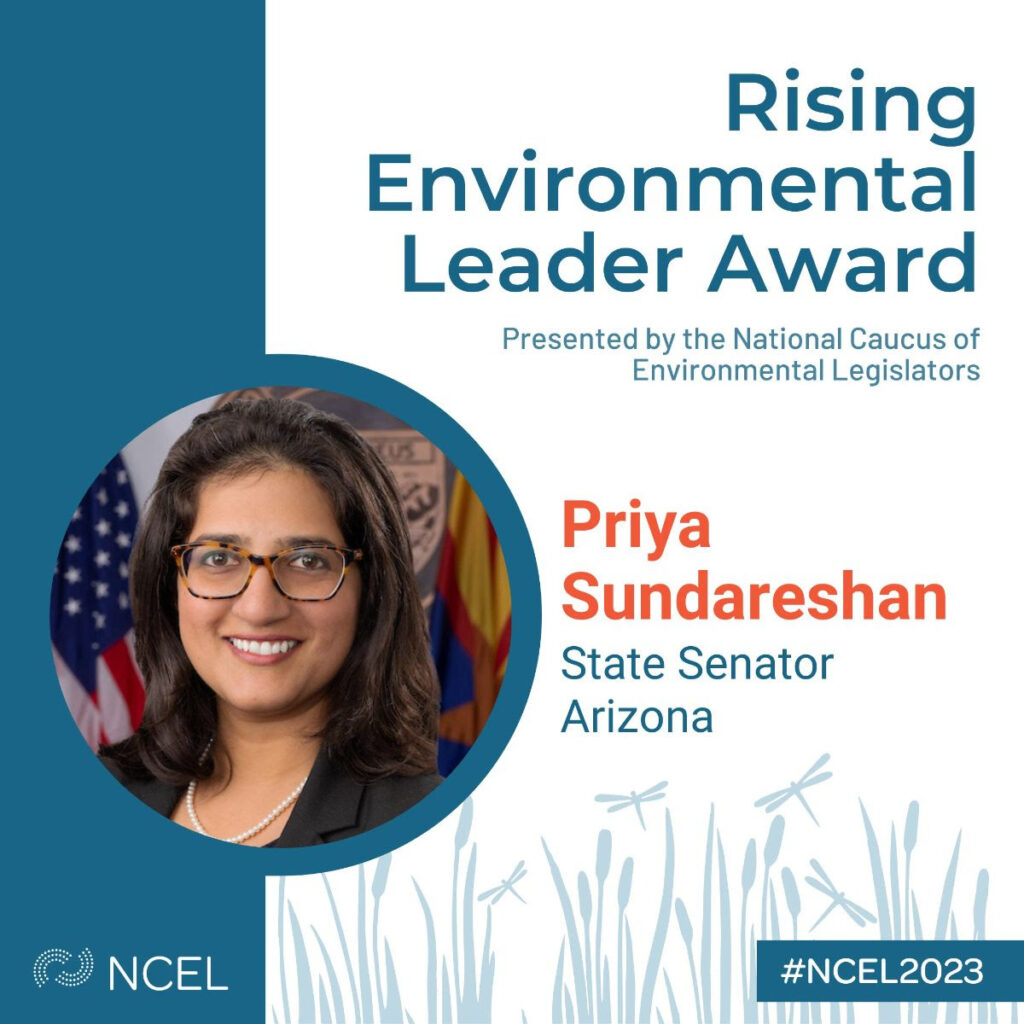 Last week I went to Indianapolis for two legislative conferences: the National Caucus of Environmental Legislators (NCEL) and the Millenial Action Project (soon rebranding to the Future Caucus). While there, I was so very honored to receive the Rising Environmental Leader Award from NCEL, a group of dedicated leaders making state-level changes for a clean and healthy environment. I hope to follow in the steps of previous winners in achieving legislative successes!
And the legislative work also continues
This week I spent two days in Phoenix for water-related meetings. The Assured Water Supply Committee of the Governor's Water Policy Council met Tuesday to discuss closing loopholes in groundwater management within our Active Management Areas. On Wednesday I sat on the Water Infrastructure Financing Authority (WIFA) Board as we deliberated a number of water conservation projects around the state seeking grant funding to achieve long-term water savings.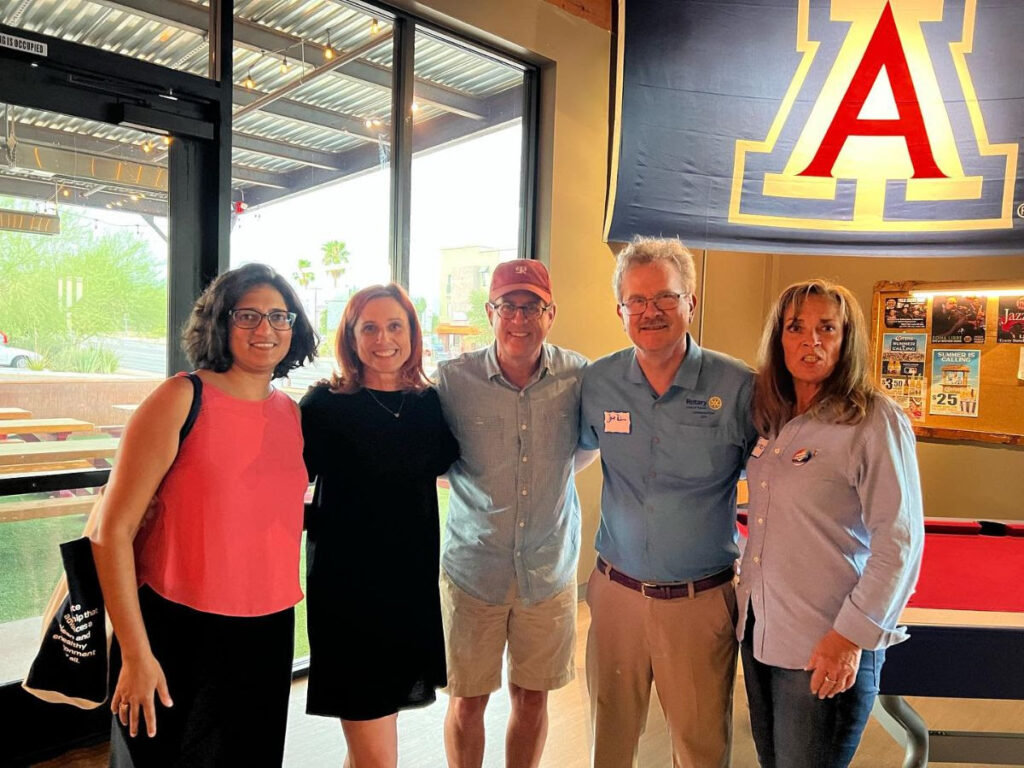 It's also great to connect with constituents here at home. Here is our LD18 legislative team (me and Representatives Nancy Gutierrez and Chris Mathis) at the Democrats of Greater Tucson happy hour this week.
I'll keep you updated on what's next! 
Not to mention getting back to our "day jobs" – Arizona legislators are only paid $24k salary plus per diem and mileage to cover our costs of travel to the Capitol, with the idea that we return to our regular jobs after the session wraps up. Good luck finding a job that is fine with being available for just a few months a year! For me, the law school semester has just begun and students are ready to learn.