This article was originally published by AZ Central.
Opinion: It's my job as county treasurer to safeguard public funds. But the Arizona Legislature and Congress could derail our measured investments.
Sarah Benatar – opinion contributor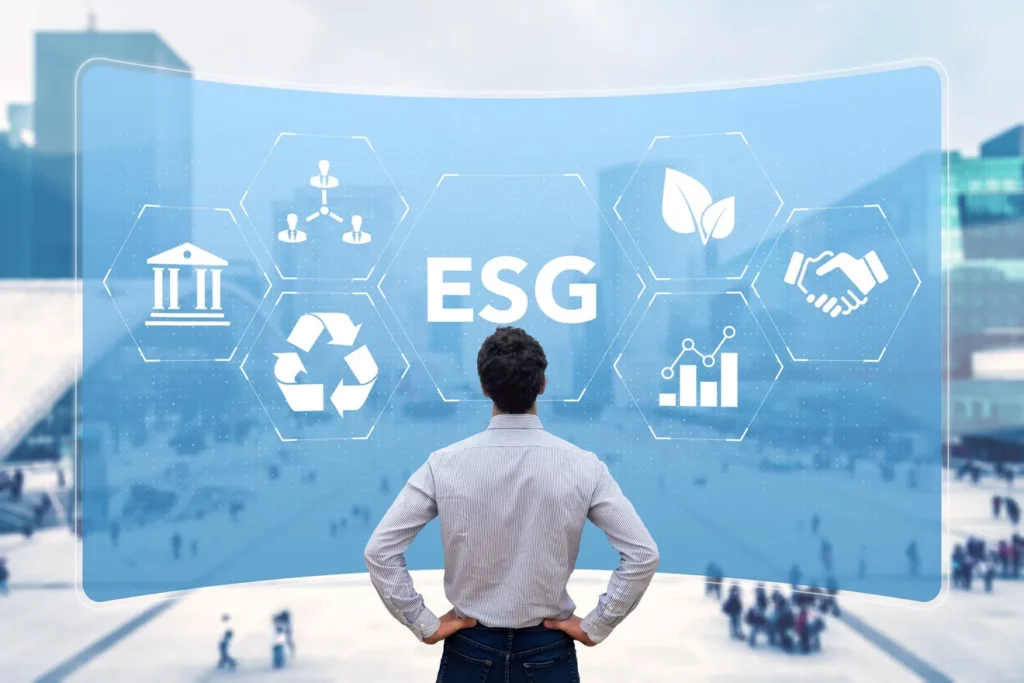 It has become abundantly clear that climate change poses a real threat to our planet and our way of life — temperatures soaring to unprecedented levels and catastrophic weather events becoming more frequent.
But it doesn't stop there.
These rapid environmental shifts also carry significant financial risks that businesses, governments and local communities need to grapple with and plan for.
Disturbingly, extreme politicians in state capitols across the country have been trying to make it more difficult for public servants like me to do just that, leading to potentially dire consequences for the taxpayers and pension holders that I represent.
Legislation would've limited where we bank
For example, states including Florida, Kansas and Utah have all implemented legislation that severely limits responsible investing.
Here at home, had it not been for Gov. Katie Hobbs' veto on Senate Bill 1500, public servants like me would've been severely limited in our ability to invest responsibly on behalf of our constituents.
Here's what I mean.
Right now there are only five banks in Arizona providing banking services to counties. If SB 1500 were law, the bond market would be even more limited by blacklisting firms that consider environmental and social risks, causing less competition and additional unnecessary costs for counties and taxpayers.
Now, some in Congress want to take these same legislative strategies nationwide, with politicians playing armchair financial adviser rather than allowing trained investment professionals to do our jobs.
I must assess all risks. That's responsible
As the treasurer of Coconino County, it's my responsibility to safeguard our county's public funds and invest in the long-term interests of the communities and citizens that I represent.
This requires me to continuously assess a variety of risk variables that could affect investment returns — and in a world where the real-world impacts of climate change grow clearer by the day, I would be remiss not to consider these environmental risks as part of my financial decision-making processes, alongside other risk factors.
This is simply being responsible.
Incorporating climate and social risk assessments has significantly influenced our investment decisions, leading us to prioritize these risks more than we did even five years ago.
Recognizing their importance, we've adjusted our strategy. Specifically, we've increased our corporate bond investment limit from 20% to 25%, ensuring our community and its people benefit from diversified investments and better returns.
Limits could hurt firefighters, teachers
This is why preventing access to such material risk information or even outright banning responsible investing strategies contradicts prudent financial management and fiduciary standards.
What's worse, this type of banking crunch I mentioned earlier would also raise serious questions about how to fund the salaries of essential county employees.
In this nightmare scenario, county payments would no longer be able to be paid by credit card. Imagine firefighters waiting for their paychecks after fighting a wildfire.
Imagine school teachers wondering if there will be money in their accounts come payday for all the hard work they do educating our kids.
These public servants deserve our best — and banning responsible investing would prevent us from giving it to them.
Expect these attacks to keep coming
Now, fringe lawmakers in Washington are trying to elevate these attacks on responsible investing to the federal level.
That's why I recently testified before Congress about the dangers of limiting the consideration of environmental and social risk factors in investment decision-making.
Bills like those that recently passed the Arizona Legislature and those now being considered in Congress would substantially limit the ability of financial professionals to evaluate all the risks in a given investment decision and make a choice that is likely to generate positive returns.
In Arizona, we've mostly staved off the worst effects of short-sighted legislation such as SB 1138 and SB 1139 — so far.
But if the recent developments coming out of D.C. are any indication, these fringe attacks will keep coming.
We can't allow the political demands of a few politicians and special interests to overrule our fiduciary responsibility to taxpayers. The financial health of our communities depends on it.
Sarah Benatar is the treasurer of Coconino County. Reach her at [email protected].