Join the movement for Reproductive Freedom!
Worried that your children/grandchildren/you have less rights than last year? Join our movement!
Come see a great movie about people fighting back creatively – and winning. Find out how to get involved in the Green Wave and save our reproductive rights.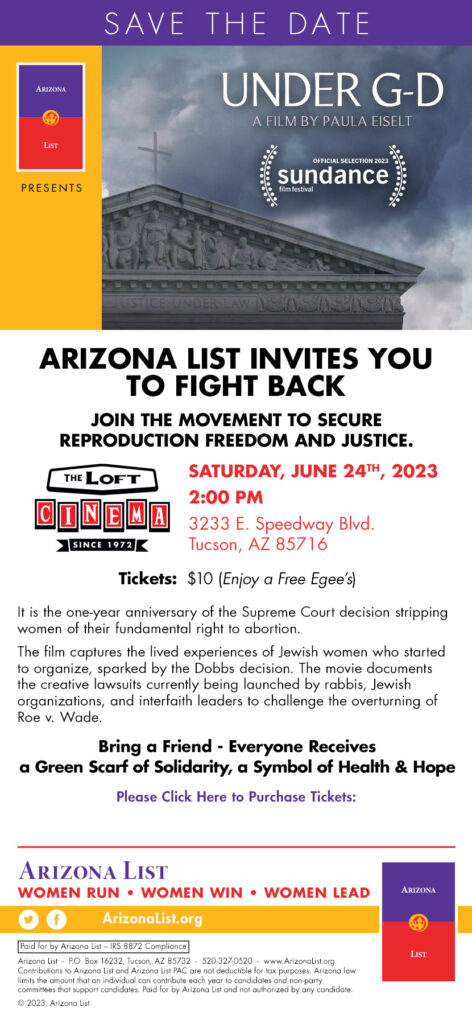 Interested in becoming a sponsor? Contact Julee at ArizonaList.org (520) 808-8558‬.