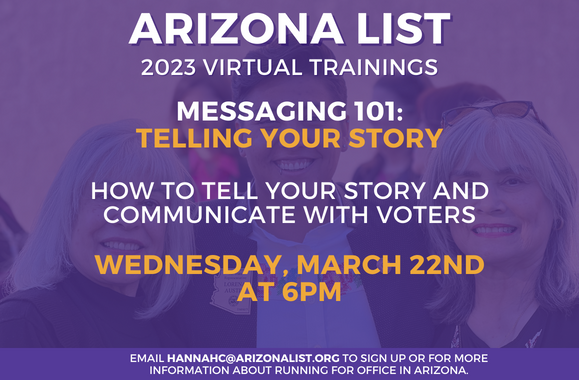 Are you interested in improving your communication skills and connecting with voters? Then don't miss our upcoming virtual training session on Messaging 101: Telling Your Story!
Equip yourself with the tools and knowledge you need to craft compelling messages that resonate with your audience.
Email [email protected] to register!
Thank you to everyone who has attended our past four trainings, and we can't wait to see you at this one!
Missed our Ground Game 101 Training session?
No worries, email [email protected] for a recording of the training! *Please note these trainings are only for Democratic women interested in running for office*